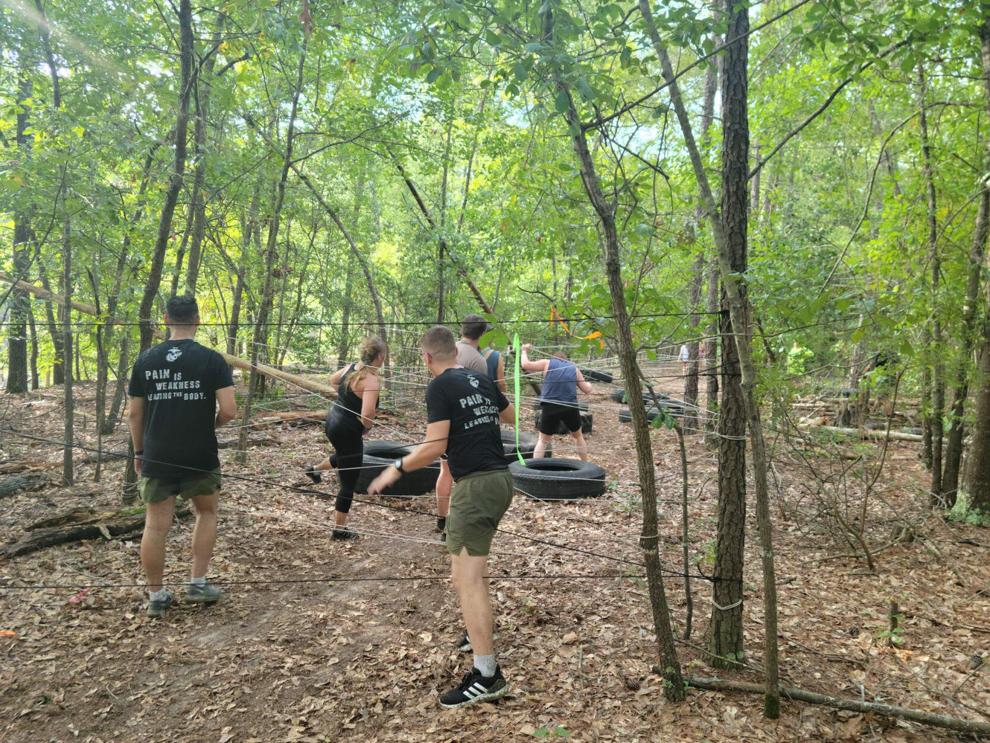 A "Jailbreak" took place Saturday on the site of the Lexington County Sheriff's Department.
Rather than raise fear, this "escape" involved more than 240 participants in support of law enforcement and family-friendly activities.
It was the eighth annual "Jailbreak Escape Urban Challenge Run." Coordinated by the Run Hard Running Team (Midlands), the 3.1 mile run through the athletic fields on the Gibson Road property included various obstacles and CrossFit style exercises which tested the fitness level of runners young and old as well as active Army and US Marine members.
Among the challenges put forth were climbing over a 4 ft. wall and carrying a tire, maneuver through tractor trailer tires and using upper body strength to climb monkey bars. Following the Escape run, youngsters were able to take part in a 2-mile special course run.
The series has raised over $90,000 the past 15 years to support law enforcement activities in Lexington County. Funds from Saturday's event will go toward supporting the Lexington County Sheriff's Foundation.