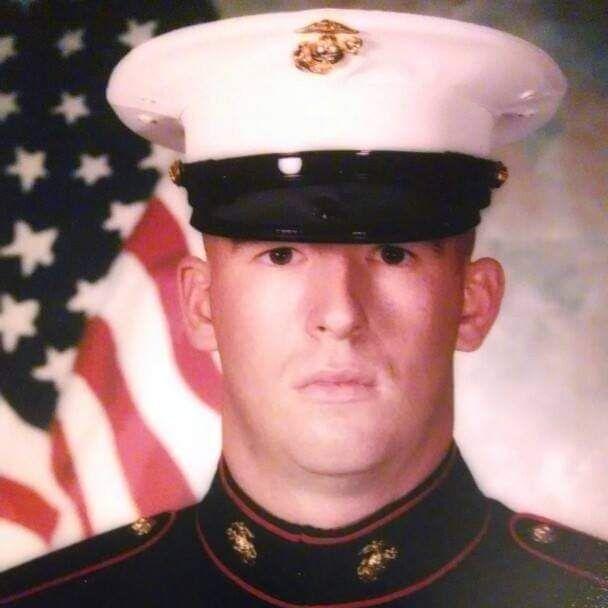 US Marine Veteran Jeff Bailey served from 1998 to 2002. Originally from North Carolina, Bailey moved to Columbia with his wife to be closer to her family.
Bailey joined the Marines as Crash Fire Rescue, wanting to serve his country to the fullest.
"We are like the fire department for the Marine Corps," he explained. The Crash Fire Rescue also responds to airplane and helicopter crashes, attempting to save the crew and extinguish fires started by jet fuel. Bailey recalled a few incidents where his team had to respond to downed aircraft, knowing Marines were possibly still inside.
"Arriving on the scene was tough. Your fellow Marines might still be on board the aircraft so getting them out is priority one. Knowing the crew are your brothers and sisters just makes you want to get them out faster."
Bailey was no stranger to the intensity of fire service before joining the Marines. While living in North Carolina, he served as a volunteer firefighter for more than 10 years. When he learned the Marine's offered a similar job, he jumped at the opportunity.
Bailey's road has started taken him on another new adventure. He left his job last month to pursue a career in real estate alongside his wife, Charlene.
"Charlene's been in real estate for a long time. I've just started, but I'm grateful to have the perfect teacher to help me through it," he said. The Bailey Team at JP & Associate Realtors list homes all over the Midlands and work out of the Lexington office. The company also has an office in Charleston.
Though Bailey said he enjoys his South Carolina home, he owns properties in both the Carolinas and agrees that Columbia is "Famously hot!"
Learn more about Bailey this week on 943TheDude.com/SoldierSalute.