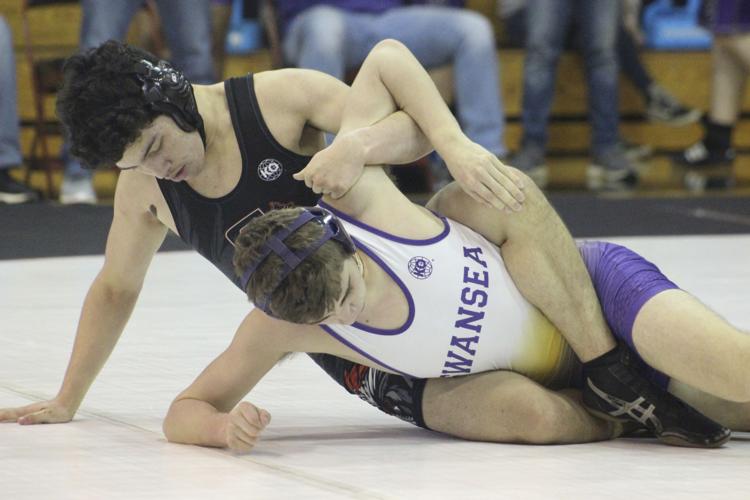 A year ago, Gilbert and River Bluff claimed Lower State titles before losing in their respective state finals.
Both teams have worked themselves back into position to make another run at the championships in Classes 3A and 5A.
"We talk about it a lot," said River Bluff head coach Evan Moxie about winning a second state title in three years. "From the very beginning of the season all the way to now. That's always one of our goals. So, we train to be there at the end everyday when we're in the practice room. So it's always something that we've talking about and always something that we're striving for."
River Bluff will open the playoffs against a very familiar foe in archrival Lexington Saturday. For the second time in eight days, the Gators will play host to the Wildcats in The Swamp in the first round.
Following the match, the winner will face either Stratford or Conway in the second round. River Bluff will have homefield advantage through the first three rounds.
Region 5-5A runner-up White Knoll will open at Ashley Ridge, while Chapin travels to Summerville.
Also in Class 5A, Lugoff-Elgin will host T.L. Hanna Saturday with the winner facing Greenwood or Blythewood afterwards.
The road back to the Class 3A title will involve one less match for Gilbert. The Region 5-3A champions and second place Pelion will have a first round bye.
While the Panthers will await the winner of host team Waccamaw and Lake City, Gilbert will face either Academic Magnet or Cheraw at home at 1 p.m. Saturday.
Swansea will open against Battery Creek and the will face either host team Aynor or Hanahan the same day.
Also in Class 3A, Camden will travel to West-Oak to face Woodruff in the first round. The winner will then meet either West-Oak or Southsde in the second round. Fairfield-Central will travel to top-seed Union County.
In Class 4A, top seed and state final host Dreher will face the winner of Myrtle Beach and Colleton County on Saturday. A.C. Flora will await the winner of Walhalla versus Greer on Saturday.
Airport will face top-ranked Beaufort Saturday in the 2nd round. Brookland-Cayce will face Hilton Head with the winner meeting host school North Myrtle Beach on Saturday.
WWW.SCMAT.COM TOP 20 TEAM RANKINGS
(Class 5A)
1. Hillcrest, 2. River Bluff, 3. Lugoff-Elgin, 4. J.F. Byrnes, 5. Fort Mill, 6. Chapin, 7. Rock Hill, 8. White Knoll, 9. Carolina Forest, 10. Dorman, 11. Lexington, 12. Summerville, 13. Fort Dorchester, 14. Ashley Ridge, 15. Clover, 16. J.L. Mann, 17. Greenwood, 18. Wando, 19. Cane Bay, 20. Boiling Springs
(Class 4A)
1. Eastside, 2. South Pointe, 3. Travelers Rest, 4. York, 5. North Myrtle Beach, 6. Belton-Honea Path, 7. Dreher, 8. South Aiken, 9. South Aiken, 10. Beaufort, 11. Greer, 12. Westwood, 13. Airport, 14. Brookland-Cayce, 15. Midland Valley, 16. Hilton Head, 17. Blue Ridge, 18. Lancaster, 19. Walhalla, 20. Palmetto
(Class 3A)
1. Indian Land, 2. West-Oak, 3. May River, 4. Crescent, 5. Gilbert, 6. Chester, 7. Union County, 8. Powdersville, 9. Broome, 10. Woodruff, 11. Chesnee, 12. Liberty, 13. Battery Creek, 14. Aynor, 15. Pelion, 16. Emerald, 17. Swansea, 18. Camden, 19. Loris, 20. Waccamaw