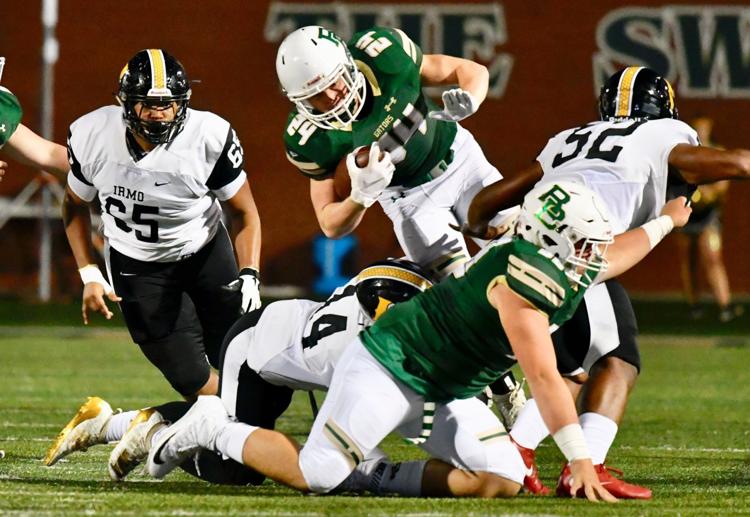 A total of 36 players from the Midlands were selected to the inaugural S.C. Football Coaches All-State team released Monday.
State champions Dutch Fork and Saluda, and region champions Ridge View, Camden and Gilbert all had three players selected to their respective All-State classifications. There were also a large number of honorable mentions among the local schools.
2019 S.C. COACHES ASSOCIATION ALL-STATE TEAM (MIDLANDS SELECTIONS)
CLASS 5A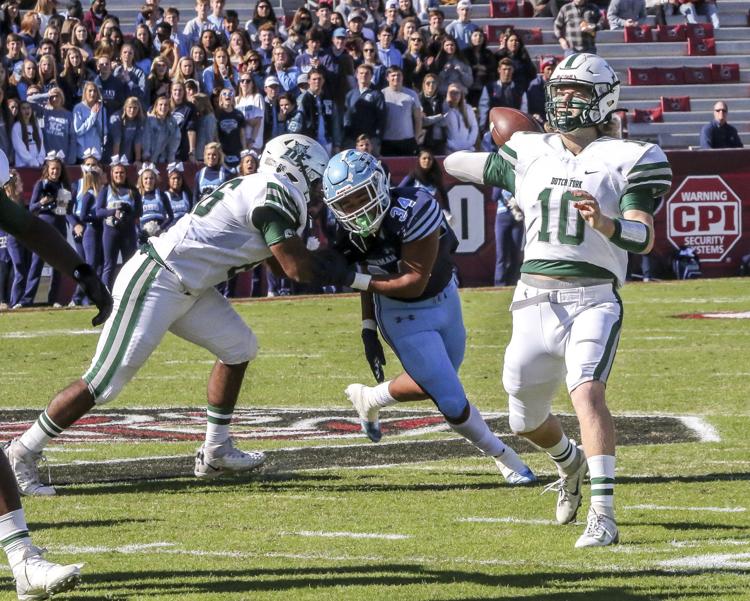 QB Tyler Olenchuk (Dutch Fork)
RB Braden Walker (River Bluff)
WR - Jalin Hyatt (Dutch Fork) and Zavier Short (Chapin)
OL - Thornton Gentry (Chapin), Nick Taiste (White Knoll), Parker Clements (Lugoff-Elgin)
DL - Trey Irby (Dutch Fork)
ATHLETE - Tristan Allen (Lexington)
HONORABLE MENTION - Joshua Burrell and Brandon Edwards (both of Blythewood), Ta'Chawn Brooks, DiMarco Johnson, Tyrik McDaniel and Jon Hall (all of Dutch Fork), Walker Anderson (Lexington), Mason Floyd, Garrett Huyck, Joshua Taylor and Roger Pedroni (all of Chapin).
CLASS 4A
WR - Fred Archie (Lower Richland), Cam Atkins (Westwood) and Cincere Scott (Ridge View)
OL - Chandler Mueller (Ridge View)
LB - Dontorian Best (A.C. Flora)
DB - Tyson Player (Ridge View)
ATHLETE - Nanders Lawrence (Airport)
HONORABLE MENTION - Matt Pack and Banks Pope (both of A.C. Flora), Tradd Castles (Brookland-Cayce), Jamison Ganzy, Jovaughn Huger and Jabez Taylor (all of Lower Richland), Ahmon Green (Westwood)
CLASS 3A
QB - Jy Tolen (Gilbert)
RB - Willis Lane (Camden)
WR - Mikey Jones (Swansea) and Alec Holt (Gilbert)
TE - Blake Arnoult (Mid-Carolina)
OL - Will Jeffcoat (Pelion)
DL - DeShontez Gray (Pelion) and Kenya Macon (Swansea)
LB - Kendall Caldwell (Newberry) and Marcellus Juggins (Camden)
DB - DeAndre Harris (Gilbert) and Matthew Cassidy (Camden)
ATHLETE - Ahmorae Wilmore (Newberry)
HONORABLE MENTION - Matt Reed and Drew Howell (both of Gilbert)
CLASS 2A
QB - Noah Bell (Saluda)
WR - Ke'Shoun Williams (Batesburg-Leesville), DeIrvin Grate (Columbia), Desmond Martin (CA Johnson), Shyheem Shropshire (North Central) and Dallan Wright (Saluda)
LB - Reagan Cherry (Saluda)
HONORABLE MENTION - K.Z. Adams, Hunter Helms and Omarion Dolleson (all of Gray Collegiate) Damondre Roberson (C.A. Johnson)
2. (PHOTO BY WWW.GOFLASHWIN.COM) River Bluff running back