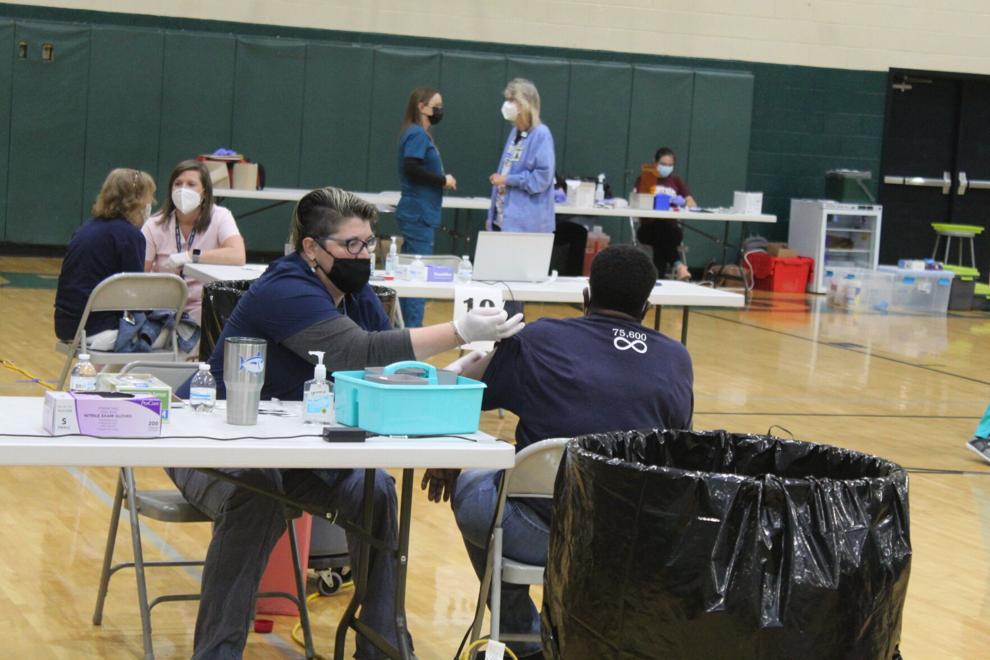 Lexington Medical Center has partnered with Lexington County school districts on distributing the Pfizer COVID-19 vaccine to teachers and employees over the past few months.
Lexington-Richland School District Five employees received their second vaccine shot Friday at Dutch Fork High School. An estimated 600 people who were treated the first time three weeks ago returned to the school gymnasium.
"We knew that partnering with the school districts was the right thing to do," said Lara Moore, Vice President of Community Medical Centers for Lexington Medical Center. "The teachers needed to get vaccinated first and we wanted to make sure that happened."
All five Lexington County districts have set up appointments for Lexington Medical Center to conduct vaccinations for their employees at school locations since December. The schools have also made themselves available for non-employees to receive first or second Pfizer shot vaccinations, as it will with Swansea High School Saturday.
"Everybody who has come through the door have been positive," said Todd Bedenbaugh, District Five Executive Director of Operations. "They appreciate Lexington Medical Center and the partnership that we've formed."
Lexington Medical Center has also made shots available for eligible non-school employees at its main clinic and locations like Brookland Baptist Church at 1066 Sunset Blvd., West Columbia.
Shots are available six days a week at the church's Health and Wellness Center (7 a.m. - 5 p.m. Monday through Friday and 1-4 p.m. Sunday) through appointment or walk-in.
Visit lexmed.com/vaccine for more information.