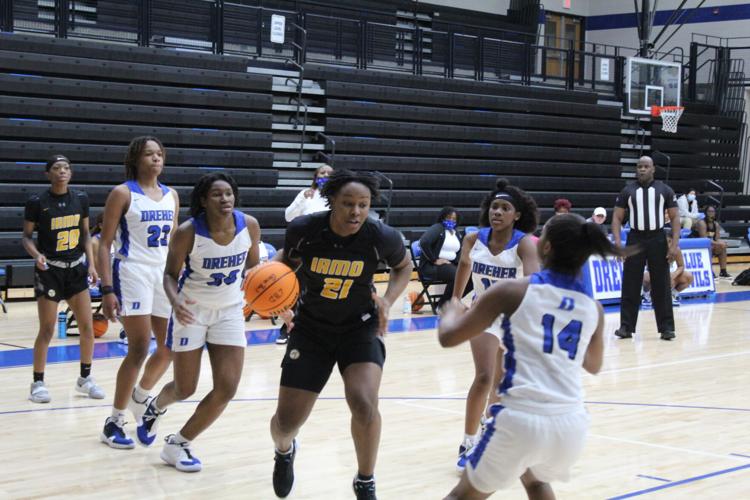 Facing a seventh-ranked opponent on the road following a 25-day layoff gave Irmo girls basketball coach Monica Williams reason for concern Tuesday.
As the Region 4-4A contest progressed, the prospects of victory looked even more grim after two early fouls sent top scorer Maliyiah Mason to the bench for most of the first half.
Fortunately for the undefeated fifth-ranked Lady Yellow Jackets, Mason's teammates stepped in her absence. Getting 14 points and 3 steals from eighth grader Michaela Fairwell, they rallied from a nine-point deficit to defeat the Lady Blue Devils 44-41.
"Literally, when she got into foul trouble, I didn't know what the outcome was going to be because we have to have her on the floor," Williams said. "But I thought the other kids really responded and stepped up. She showed good leadership on the bench as well. So, we just had some kids play well and hit some shots."
Irmo (8-0, 3-0) led 6-2 when Mason left the game with less than three minutes left in the first quarter after picking up her second personal foul. The Lady Blue Devils scored eight unanswered points and built a 17-8 lead in the second quarter.
Consecutive three-pointers by Fairwell and Andrea Collins helped the Lady Yellow Jackets to cut the lead to 19-16 at the half.
Irmo tied the game at 19-19 to open the second half. There were three more lead changes before the Lady Yellow Jackets took a 28-27 lead into the final quarter.
A three-pointer by Kourtney English and two free throws by Imani Williams regained the lead at 32-28 for Dreher.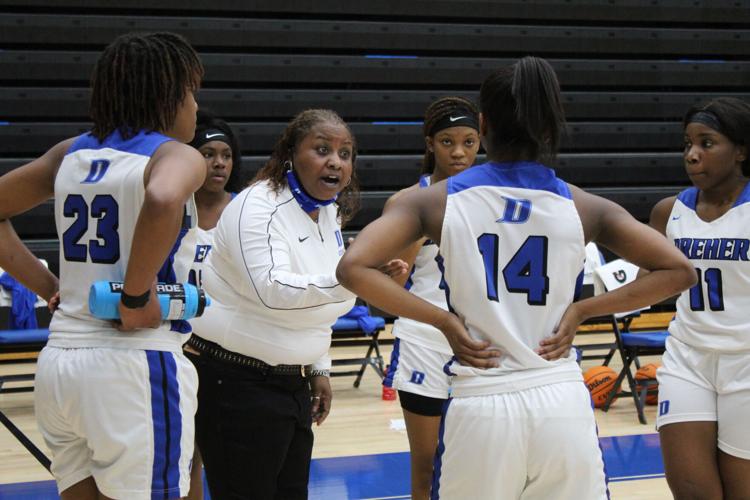 The Lady Yellow Jackets answered with a 10-1 run, with Mason scoring five of her nine points to go with eight rebounds in succession to take the lead for good.
Amber Burton, who had a game-high 15 points, brought Dreher within a point. Down the stretch, a putback by Mycah Seabrook and basket by Fairwell kept the Lady Blue Devils (4-2, 2-1) at bay as their game-tying attempt failed as time expired.
"As an eighth grader out her against pressure and Dreher with their tradition and their success and how good they are with their guards, Michaela, I thought she played extremely well," Williams said. "
The two teams meet again Friday. Both boys contest planned this week between Irmo and Dreher were cancelled due to COVID-19 cases with the Blue Devils.