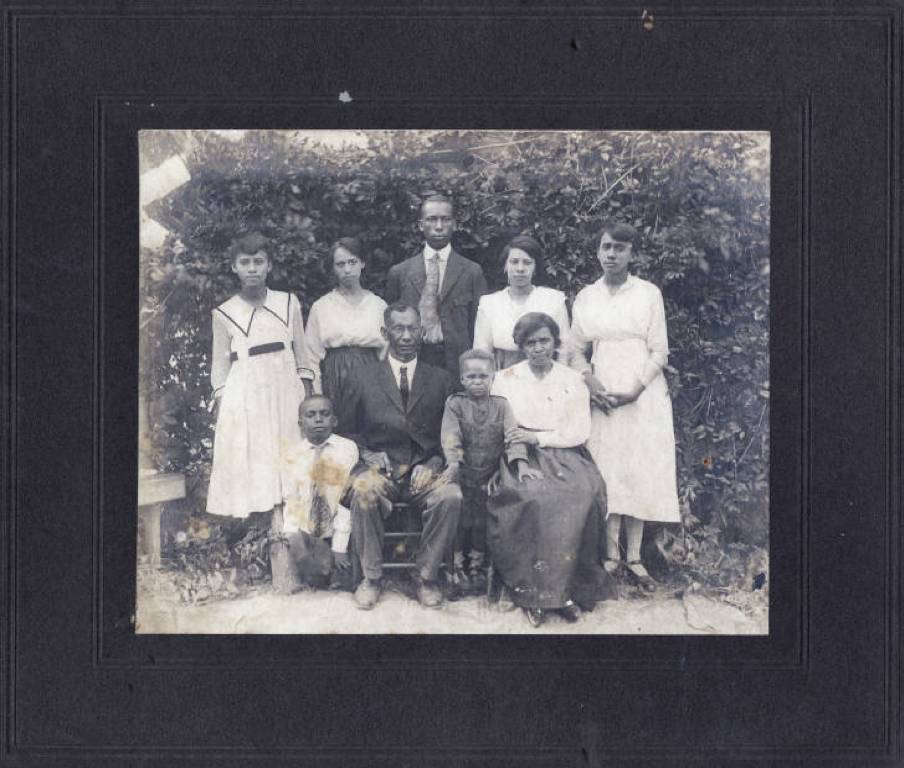 The program passed out to those who attended Saturday's rededication ceremony at Upper Pine Grove Cemetery in Irmo contained an African proverb: "To neglect one's ancestors would bring ill fortune and failure in life." Thanks to the combined efforts of the Town of Irmo, the Harbison Community Association and Midlands Technical College, the resting places of ancestors neglected for decades and all but lost are now restored to memory and reverence. It was as fitting a way to celebrate Black History Month as anyone present could imagine.
The road to Saturday's ceremony began with Midlands Tech President Ronald Rhames, who while reading about the history of the area came across a reference to a cemetery near the college's Harbison campus. Surprised that he had never heard of such a place, he shared the mystery with Irmo Mayor Barry Walker. Research led to the rediscovery of Upper Piney Grove Cemetery, which had been forgotten and neglected, becoming overgrown with weeds and brush.
The cemetery, resting place of approximately 30 people, is also a significant part of the history of Irmo and Columbia. Buried there is Harold R. Boulware, a lawyer and later judge who played a key part in the fight for civil rights. Boulware was the lead attorney in Briggs v. Elliott, a case which merged with Brown v. Board of Education. The Supreme Court's ruling in favor of Boulware and his fellow freedom fighters ended racial segregation in U.S. schools.
The location of the cemetery is no accident, and also ties into history. What is now Midlands Tech's campus was once the Harbison Institute (later called Harbison Agricultural College), which served the Black community from 1911 to 1958, before segregation was finally ended. Former Harbison Institute President Rev. Calvin M. Young is buried in Upper Pine Grove.
"In the days of racial segregation, Harbison Institute produced many distinguished teachers, lawyers, and civic leaders, some of whom are laid to rest nearby in this historic cemetery." Rhames said. "It is my honor and joy to help preserve their courage and impact on our state and our country."
The memories of Boulware and Young deserve more honor than an overgrown and forgotten graveyard, and once the place was rediscovered, Walker was determined to give it to them.
"I found a place that had stood still in time while time had marched on all around it," Walker said Saturday. "This property was hiding a priceless history. I made it my personal mission to restore this place to the reverence and respect it deserves."
With unanimous support from Irmo's Town Council, Walker arranged to annex the cemetery into the town, assuring it protection by the Irmo Police Department. The Harbison Community Association took up the task of clearing the land and restoring the cemetery. Harbison is named for philanthropist Samuel A. Harbison. It was largely through Harbison's efforts to provide educational opportunities to former slaves and their heirs that the college, and current community came into being.
So many pieces of history, lost in the forest for so long. As word spread of the upcoming rededication, one person who knew much of that history firsthand, and had never forgotten, stepped forward to share her story.
Zaidee Morris is 92 years old, and has lived in Irmo all her life. Her parents were the campus caretakers at the Harbison Institute when she was born in 1928, and they and her grandparents are laid to rest in Upper Pine Grove. She remembers the house she grew up in, where a CVS pharmacy now sits on Lake Murray Boulevard.
"I was born on the campus," she said Saturday. "I've seen Irmo grow from three stores to all this," she added with a smile.
Her parents' story, Boulware's story, the story of the Harbison Institute. Black history. Irmo history. Columbia history. American history. Zaidee Morris never forgot. Now, it will be much easier for everyone else to remember, to visit the cemetery on Archer Lane. The ancestors will no longer be neglected.
Zaidee Morris has seen many good things and many bad ones in her 92 years (and counting) in Irmo. What does she think of her town? Her answer came without hesitation.
"This is one of the greatest places to live in the whole world," she said.