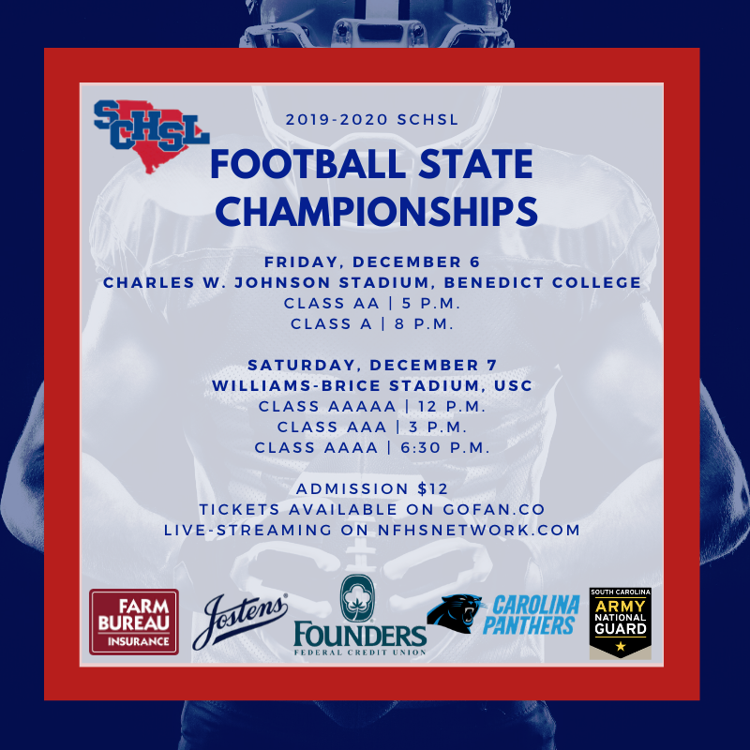 FRIDAY (Games played at Benedict College)
2A STATE TITLE GAME 5 p.m.
BARNWELL VS SALUDA.
The Saluda Tigers are looking for their first state title in football since 1963. The Tigers upset powerhouse Abbeville last week on the road. It was the first loss for the Panthers in Abbeville since October of 2014. Barnwell is looking to avenge being defeated by Abbeville in the state championship last year. They have eliminated Saluda in the postseason in recent years.
Players to Watch:
Saluda-Mr.Football candidate Noah Bell has accounted for over 4,000 total yards passing for 44 and running for another 15.
Barnwell-The Warhorses have two Shrine Bowlers in linebacker Deshawn Watson (172 tackles) and offensive lineman Briggs Kearse (6'4" 290 lbs).
1A STATE TITLE GAME 8 p.m.
GREEN SEA FLOYDS VS RIDGE SPRING MONETTA
The battle of the Trojans: Green Sea are the defending state champs. They are trying to be the ninth team in Class 1A to go back to back since 1968. RSM has a first year head coach in Brian Smith who previously coached at Greer and Strom Thurmond. They stunned previously unbeaten Wagener-Sally last week 26-22
Players to watch
Green Sea-Bubba Elliott and JaQuan Dixon are quite the tandem. They combine for 2600 yards and 58 touchdowns.
RSM-Two way player Collier Sullivan has 96 stops on defense but has run for 1400 yards with 21 touchdowns on offense.
SATURDAY 12 NOON (games played at Williams-Brice Stadium)
DUTCH FORK VS DORMAN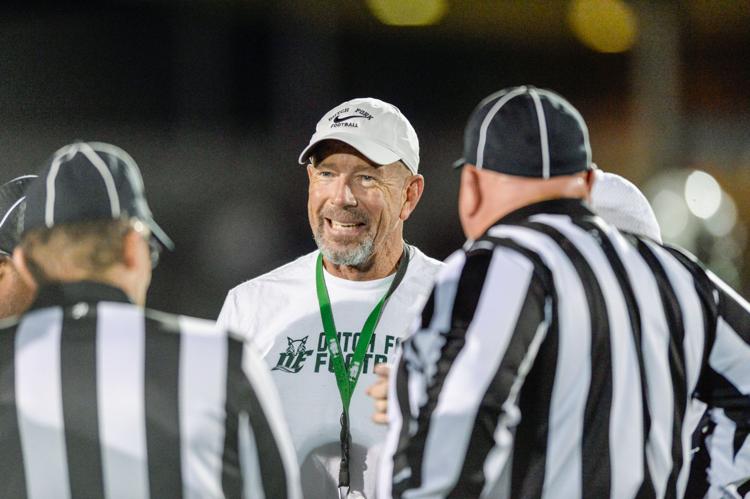 A rematch of two years ago. The game went down to the wire but the Silver Foxes went on to win. They are looking for their fourth win in a row. Only a handful of schools have done that. Dorman's head coach, Dave Gutshall, surpassed 400 victories this season.
Players to Watch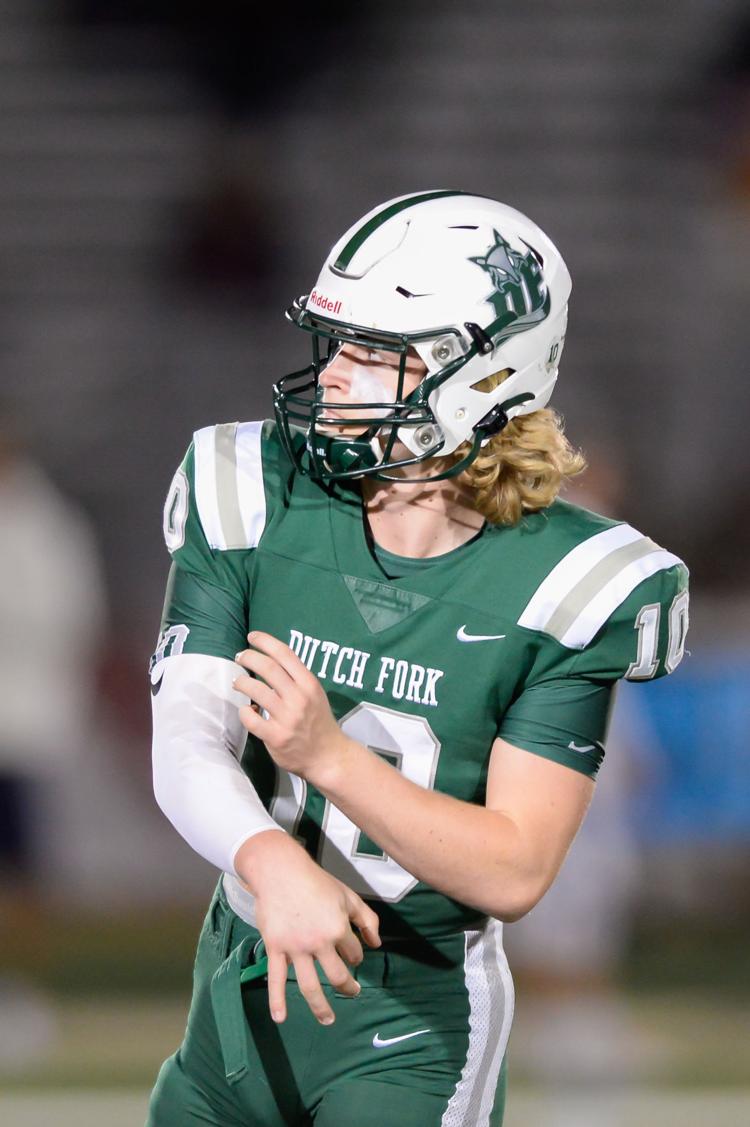 Dutch Fork-Jalin Hyatt is the stud receiver that makes amazing highlight catches it seems week after week. He is committed to play for the Tennessee Vols. Ty Olenchuck is a Clemson baseball commit and leads the offense at QB.
Dorman-Fun stat from friend Jed Blackwell: The Cavs graduated 10 players from this offense a year ago. An offense that averaged 40 points a game and had 5100 yards. This years offense reloaded and comes in at 43 points a contest along with 5300 yards coming in. Hayden Lee is the third straight, first year quarterback. 32 total touchdowns for him.
3A TITLE GAME
DILLON VS CHAPMAN
This is the third meeting in four years for the schools in this game. The unstoppable force vs the immovable object. A great offense vs a ferocious defense. Dillon has reached the title game eight straight times, and 11th appearance in 12 years. And they have done it with takeaways and physical defenses. Chapman won a few years ago against these Wildcats. Their high powered potent offense will be a big challenge
Players to watch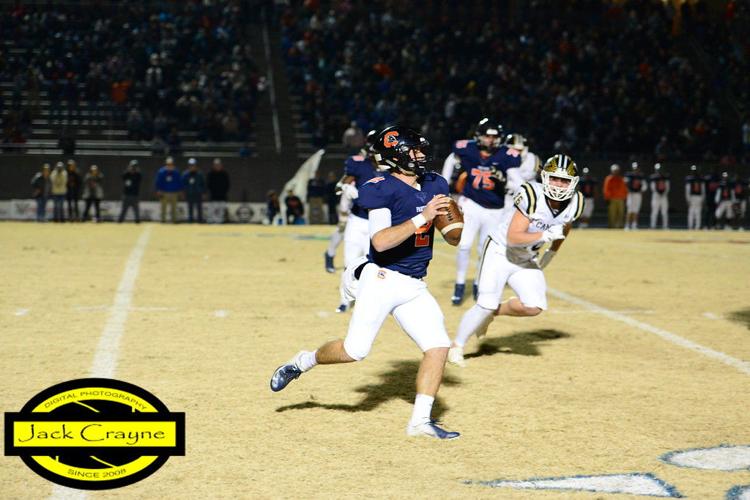 Chapman-Mr.Football candidate Mikele Colasurdo has passed for 2800 yards and 35 touchdowns. He also has 14 rushing scores.
Dillon- Jay Lester, as Dillon's quarterback, has thrown for 2,289 yards and 23 touchdowns. His top target is Ahmari Huggins-Bruce with 1,054 yards and 11 touchdowns
4A TITLE GAME
MYRTLE BEACH VS WREN
No Luke Doty, no problem? The University of South Carolina QB commit has been injured the last month. But the Seahawks have made a heck of a run without him taking down some tough competition. They have implemented a Rhino package and have run the ball more so than usual. This could be a high scoring affair. Both teams are one and two respectively in points scored on offense.
Players to watch-
Myrtle Beach-Xavion Knox has been the guy handling the rock. He has been key to much of the success since Doty has been gone on injury.
Wren-Joe Owens makes the offense go. 4,000 yards passing which is as much as anyone in the state along with 58 touchdowns.