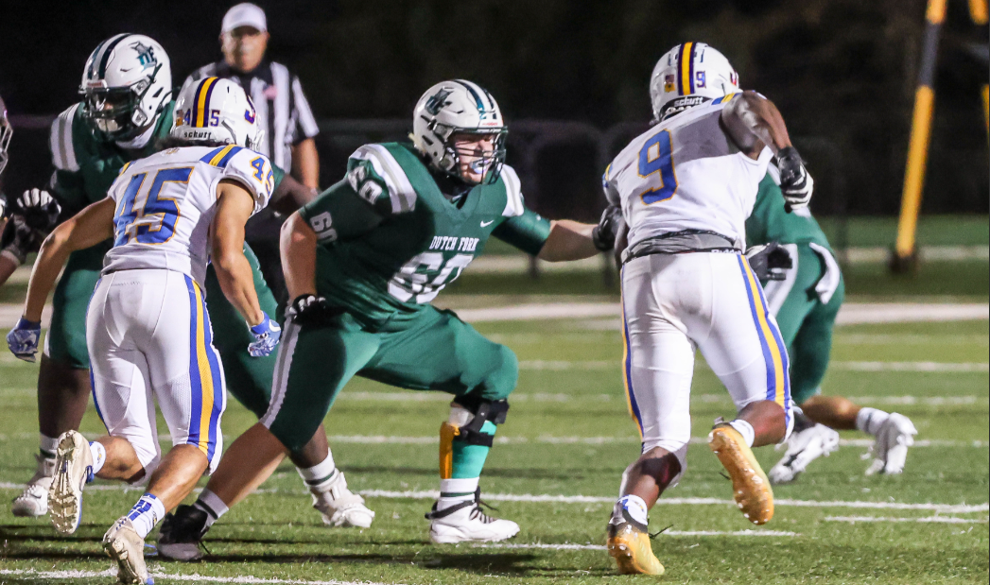 An outpouring of support has been given to the Dutch Fork football program by the sports community.
From fellow high schools to colleges, the team has received words of consolation on Twitter following the untimely death of a junior offensive lineman.
Richland County Coroner Naida Rutherford said Jack Alkhatib, 17, was pronounced deceased at Prisma Health-Parkridge in Irmo where he was rushed after collapsing during Tuesday's practice.
Rutherford also said the coroner's office is working with Richland County Sheriff's Department and the South Carolina Law Enforcement Division to fully investigate the incident.
"Heartbreaking news out of Dutch Fork HS yesterday," University of South Carolina head coach Shane Beamer said. "I am so sorry. My thoughts and prayers are with you."
"I am so sorry for the Dutch Fork community," said head coach Aaron Brand of Irmo, whose team was originally scheduled to face Dutch Fork Friday but cancelled due to positive COVID-19 tests. "This is heart breaking."
"Chapin Eagle Club and all Chapin families are praying for our friends at Dutch Fork High School," tweeted Chapin Eagle Club. "We are all one in support of our student-athletes and each other."
Lexington-Richland District Five released a statement Tuesday night informing the public about the student's death.
Kelly Hewins Alkhatib gave a tribute to her son on her Twitter page.
"Jack is the light of my life. And his light will forever live on in me. I am so proud of the young man he was becoming, on and off the field. The outpouring of love is overwhelming. As his mom, I'm just completely devastated and numb. #60 is my hero."
A member of three state championship teams at Dutch Fork, Alkhatib tweeted on July 17 he received a scholarship offer from Presbyterian College.
Dutch Fork announced on its Twitter page a tribute memorial has been placed on the field in memory of Alkhatib. The team planned a closed door meeting at 2:30 p.m. Wednesday in lieu of practice. The Silver Foxes were scheduled to travel to 5th ranked Gaffney Friday night. However, Gaffney agreed to cancel the game "out of an abundance of respect to the Dutch Fork High School community and the Dutch Fork football team".
The pain we all feel is immeasurable. Please keep our team, our Dutch Fork family, and especially the family of our @AlkhatibJack lifted in prayers. There is a tribute memorial on our football field. Psalm 34:18 We love you Jack #FoxForever 🕊 pic.twitter.com/jbU4hACulB

— Dutch Fork Football (@dfhsfootball) August 25, 2021