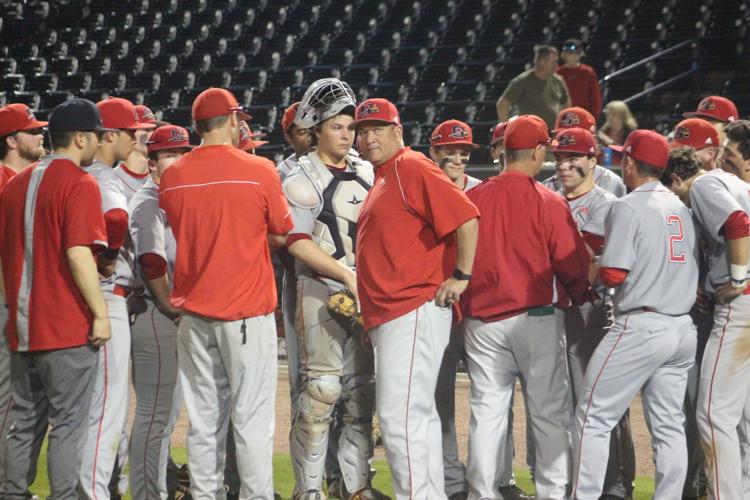 Depending on Monday's decision by the S.C. High School League Monday during its Executive Director conference call, Saturday may have been the spring swan song for its sports.
As concern about the coronavirus has resulted in numerous cancellations and suspensions of sporting events, both the Lexington and GIlbert baseball teams faced Spring Valley in back-to-back games at Segra Park.
Saturday's first game at the home of the Columbia Fireflies saw the Wildcats snapped a 2-game losing streak with a 7-1 win.
Cal Herndon allowed just one run and struck out three in five innings for the victory. Elijah Ogden struck out five in two scoreless innings in relief.
The score was tied at 1-1 after three innings when Lexington erupted for five runs in the fourth. Ryan Toll and Owen Cofer both walked home runs and Landon McMahan had a two-run single.
McMahan and Toll both had two RBI and University of South Carolina signee David Cromer also had an RBI.
In the second game, Gilbert closed out the weekend at Segra Park in dramatic fashion. Joseph Parker's walkoff RBI double gave the Indians a 6-5 win over the Vikings.
Gilbert scored four runs in the Bottom first with two outs. Ashby Vining sent a single into centerfield to score Joseph Parker to make it 1-0. Drayton Keisler followed with an two-run triple and Chandler Dreher followed with an RBI double.
The Vikings tied the game in the Top third. After they loaded the bases, Qwinton Bennett forced in a run with a walk and Hunter Rogers cleared the bases with a triple.
Drayton Keisler regained the lead for the Indians in the Bottom 5th with an RBI fielder's choice. Jason Cox tied the game again in the sixth with an RBI single.
In extra innings, Cooper Branham retired the Spring Valley batters in order. With two outs, Wells Sykes reached base with a single off Cox to set up Parker's heroics.
Branham struck out three innings in relief of Alex Dinkins, who had five strikeouts in two-and-a-third scoreless innings. He, Parker, Vining and Chandler Dreher all had two hits.