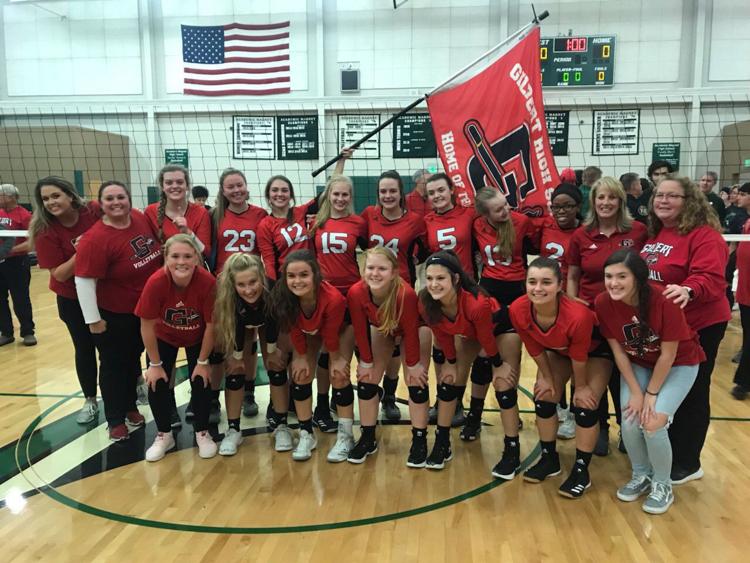 It's 'Championship Saturday' in Lexington County this weekend.
Lexington School District One has three teams - Gilbert and Lexington volleyball and River Bluff tennis - set to play for state titles.
Monday in Charleston, the Lady Indians defeated Academic Magnet in four sets (25-21, 25-23, 20-25, 25-21) to claim the Class 3A Lower State title.
"They have truly set some lofty goals this season and they have been working every practice," Gilbert head coach Jackie Shealy said. "Every match that we have played has led them to capturing that Lower State championship.
"We have a great Gilbert support system. We probably had as many there tonight as Academic Magnet did which speaks volumes when it comes to our Gilbert community and I'm so blessed to be a part of that."
It's the sixth Lower State title for Gilbert, three under Shealy, and first since 2011.
Standing in the way of the Lady Indians' first state title since winning back-to-back Class 2A championships in 1996 and 1997 is defending champion Powdersville. It claimed the Upper State title also in 4 sets (19-25, 25-17, 25-18, 25-19) over Chapman.
The Class 3A final is set for 2:30 p.m. At 7 p.m., the Class 5A championship match will take place with another Lexington County School District One team in Lexington facing defending champion Nation Ford.
In tennis, the Cayce Fitness and Tennis Center is the site for the Class 5A title match at 10 a.m.
River Bluff will compete for its second state title in three years against the winner of Tuesday night's Upper State final between J.L. Mann and Wade Hampton.