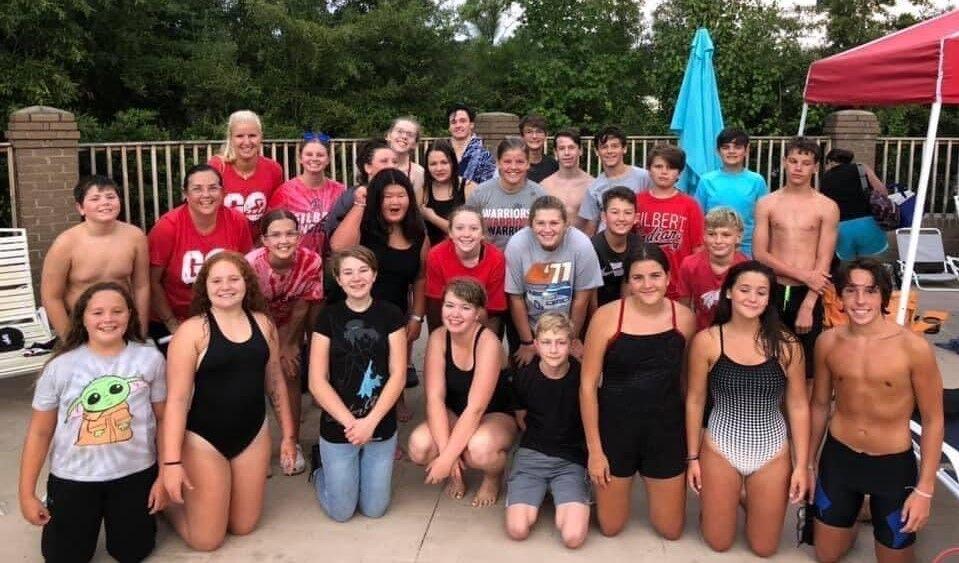 University of South Carolina graduate Whittaker-Anne Johnston was approached about starting a swimming program at Gilbert High School one year ago.
Prior to her arrival, the swimmers at the Lexington County school competed with White Knoll High School.
With an opportunity to fulfill a dream of establishing such a program for kids who love the sport, Johnston "dove" head-first into accepting the job.
Having claimed the school's first ever Region 5-3A title in boys' swimming and placing second in girls, Gilbert now heads to the North Charleston Aquatic Center looking for more trophies. The SC High School League Class 3A girls' finals will take place Saturday followed by the boys' finals Monday.
Both championships start at 10 a.m. and will be followed by Classes 4A at 2 p.m. and 5A at 6 p.m. All will take place at the North Charleston Aquatic Center.
"Going into (last) Friday night I was hopeful we would win a region title," Johnston said. "I knew my team could do it and they were so excited to race I was incredibly proud of my team on Friday night. They have worked so hard this season. Every swimmer on the team contributed to that first place title."
Gilbert started the season with 35 swimmers. Along with the assistance of Kandace Sullivan and Daryl Johnston and utilizing Golden Hills Country Club as a practice site, Johnston created a "culture of determination and positivity" to get through the challenges of a pandemic and being a fledgling program.
The team showed weekly improvement with high finishes at meets leading into the region championships. Looking ahead to Monday, Johnston has high expectations.
"Matthew Ambos is seated in the top three for both of his individual events at state," Johnston said. "We are hoping to bring two state titles back home to Gilbert on Monday. It would be an amazing end to our inaugural season. The team is very excited for Matthew to race on Monday."
Johnston believes this year's team set the bar for future Gilbert swim teams. Her goal is to grow the team where it's competitive in all 22 state meet events, something that's shared with current swimmers.
Having a strong support system in Gilbert has only made Johnston and her coaching staff's job easier.
"The Gilbert community and administration have been incredibly supportive of the program this year," she said. "We could not have done it without them. I am so grateful to be a part of 'Gilbert America' and their support system."