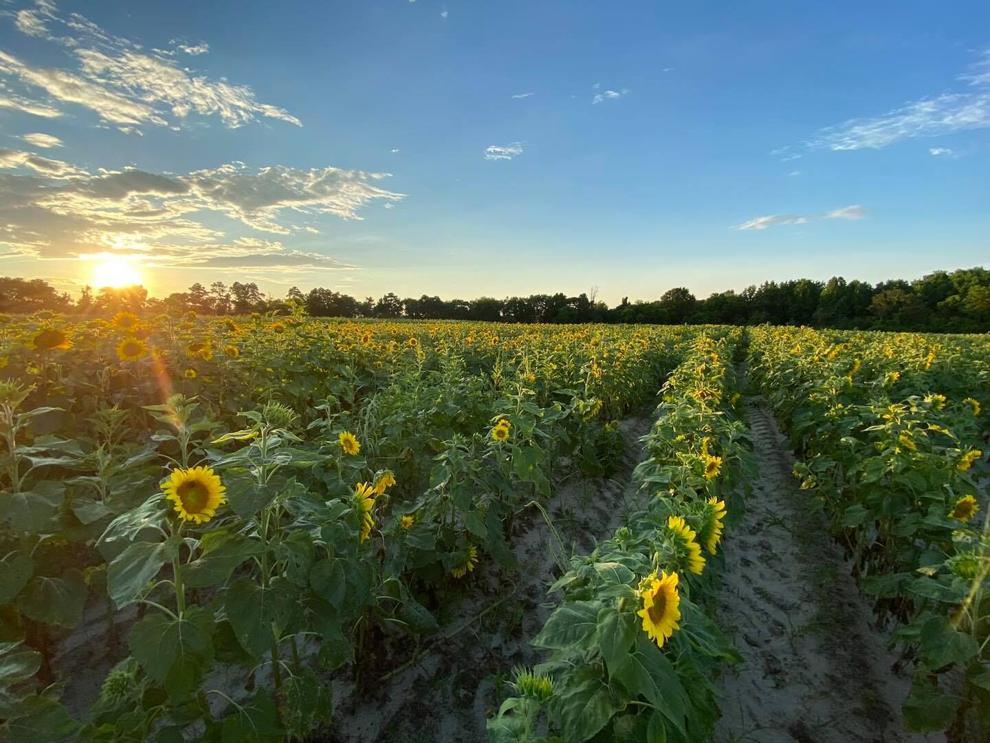 Clinton Sease Farm will soon be bringing back sunflower weekends at the farm.
Guests will be able to take a wagon ride to the field where farmers have planted acres of sunflowers in a variety of colors.
A viewing platform and walking paths with photo "prop-stops" will be available throughout the fields. The prop stations will include rustic fences, an old bird cage, antique tractors, an antique truck, rocking chairs and other items to make a perfect photo backdrop.
Upcoming dates and times for sunflower weekends are listed:
Fridays:
Jun. 11, 18 & 25
5 p.m. until 8:30 p.m.
Saturdays:
Jun. 12, 19 & 26
10 a.m. until 1 p.m. & 5 p.m. until 8:30 p.m.
Sundays:
Jun. 13, 20 & 27
5 p.m. until 8:30 p.m.
Admission is $10 for ages 3 and up (2 and under are free). Tickets are one time use for the date/hours of the guest's choice and include a wagon ride to the field and one "cut-your-own" sunflower. Admission will increase to $12 after Jun. 10.
A daily fee of $50 is required for professional photographers to shoot at the sunflower fields. The fee is not required for cellphones or point-and-shoot cameras.
Due to the nature of sunflowers and weather conditions, the dates listed are tentative. Flowers may not be in bloom on the stated dates, according to Clinton Sease Farm officials. Tickets are transferable in the event of inclement weather or other nature-related delays.
Additional information is available on Clinton Sease Farm's Facebook page.