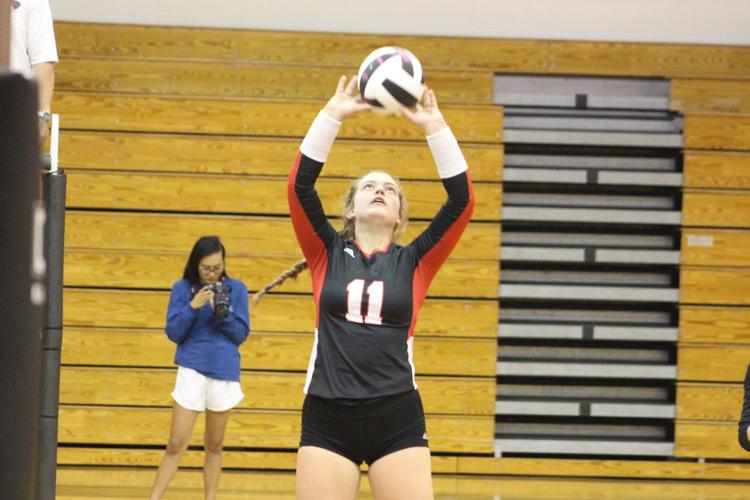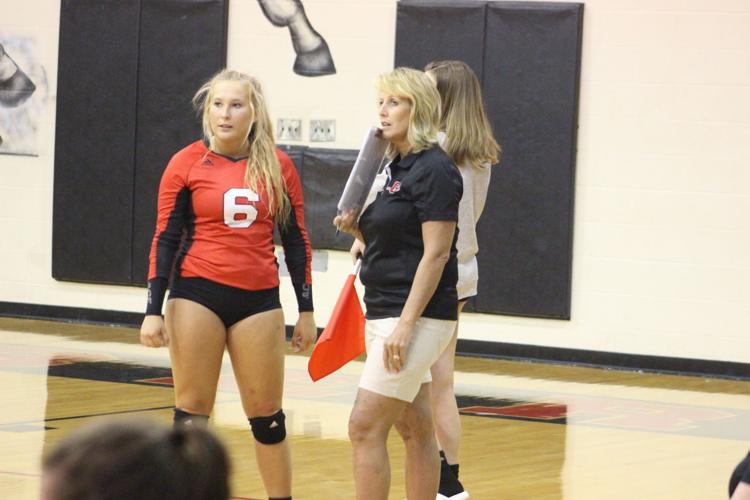 Dominate early and finish strong.
The Gilbert High volleyball team took this simple yet effective approach in winning its first 4 Region 5-3A games. 
The defending region champion Lady Indians have jumped on most of their opponents early and maintained that intensity through this season.
"They like to get a good start and they're playing well," head coach Jackie Shealy said. "One of the things that they want to do is to be consistent. They've made it a goal to be high energy to set the tone for the match."
A bevy of reasons explain the Lady Indians' hunger.
They hunger to advance further in the Class 3A playoffs after losing in the third round last year.
"Losing to Bishop England last year, they have taken that to heart. It's been a motivation for them to make it further in the playoffs," Shealy said. "They are working in practice. They want high energy practices every day. They want to be pushing each other. It's been a different little atmosphere this year."
With four seniors, Shealy believes this year's team has more depth, better defense and leaders such as Brianna Chisamore, Haddie McDowell, Emily Garris and Kailey Lastinger.
Team captains are Harley Jones and Mallory Best.
She said a Fellowship of Christian Athletes preseason camp helped. "This team has really bonded well together," Shealy said. "We went to a FCA camp this summer that I truly think was life-changing for some of the girls. They have decided that it's 'we' before 'me' this year and they're playing for each other. That's the big difference from this year's team than last year's."
Tuesday's win over Edisto was the 13th consecutive region win dating back to 2017. The Lady Indians improved to 18-2 overall, 3-0 in Region 5-3A entering Thursday's matchup with Pelion. Their lone losses this season took place at the Battle of the Bluff championship at River Bluff High.
The Lady Indians lost to Spring Valley, but rebounded to defeat Lexington and South Aiken. In the tournament final, they lost to the host team Lady Gators.
"They showed a lot of heart that day, a lot of determination that has show through from that experience," Shealy said.