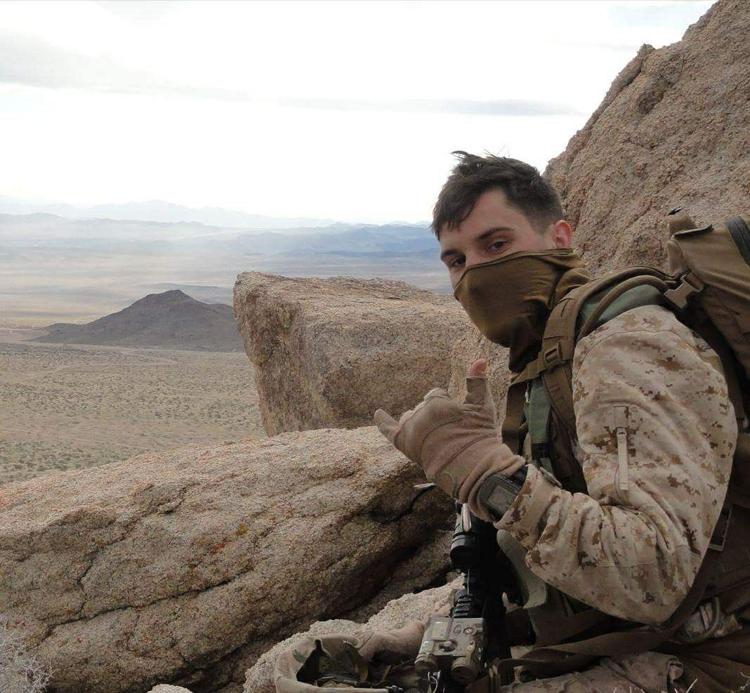 Sgt. Dillon Cox said he always knew he wanted to be a Marine.
When asked about what time he realized the goal, Cox said he had no idea. "I've just always known," he added.
Cox is a member of the Fox Company, fourth Light Armored Reconnaissance Battalion (LAR), which is a reservist unit in Eastover. Fourth LAR is an infantry ground force unit that played significant roles in Operation Enduring Freedom. It's good to know in the land of huge Army operations, some hard-charging Marines are right around the corner.
Cox doesn't have the best of luck. It took him nearly three years to join the US Marine Corps over small administrative mishaps. Though he was turned down and heart broken on two separate occasions, perseverance is this Marine's mantra. "Failure sucks. Nobody wants to fail, but what's worse is never even trying," he said. "Your dreams are always worth giving your best shot."
Even in the face of great loss, Cox has continued to persevere. While taking his swing at the US Marine Corps Special Forces unit, known as MARSOC (Marine Special Operations Command), he discovered his father's cancer had returned. He was dropped for medical reasons from the Special Forces test, returned home, and was able to say goodbye to his father who passed away a week later.
He will return to Special Forces training soon, but calls his medical drop a blessing in disguise.
Hear more about Sgt. Dillon Cox on 94.3 The Dude's Soldier Salute interview.