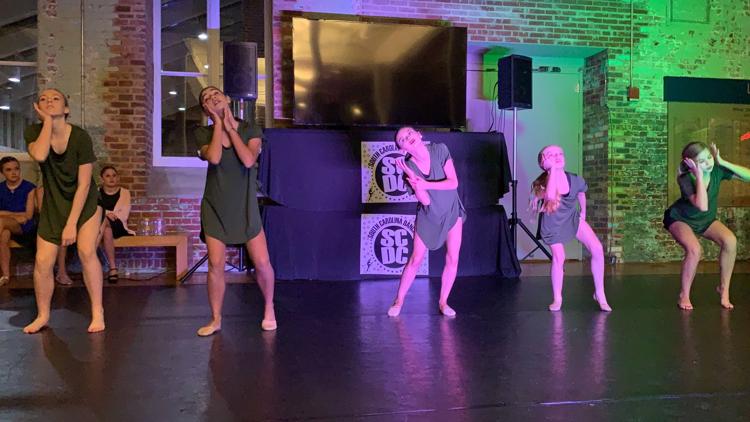 "Dance," Martha Graham once said, "is the hidden language of the soul." Friday night at the South Carolina State Museum in Columbia, young dancers put their souls on display to celebrate and help their friends and peers who are fighting cancer and remember those no longer with them.
The Lexington-based South Carolina Dance Company (SCDC) organized the inaugural Dancers Against Cancer Gala, a fundraiser for the at national nonprofit Dancers Against Cancer, an organization that provides financial assistance to members of the dance community impacted by cancer.
The event succeeded beyond the highest hopes of organizers, with more than 100 guests on hand to enjoy the performances by dancers from several studios, along with food, drinks and a silent auction made possible by donations from local businesses and individuals.
"We are so thankful. We are speechless. We are overwhelmed. We thought this was going to be a small event, and in my opinion it is not a small event," said SCDC Owner and Artistic Director Danyele Gardner. "This is something I've been passionate about the last couple of years. Recently, about six months ago, I said we need to do more. We need to bring this community together. We need to get dance teachers together, dance studios together, our dancers together. We need to fight."
Several young cancer survivors and their families spoke to the audience about their experiences, and one, Lilly Grace, performed with her father. The parents of Olivia, sadly lost to childhood cancer, also shared their story.
The fundraising total for the event is not yet final, with donations still being accepted. The dancers set the goal for the inaugural gala at $10,000. To donate or learn more about the cause, visit the event's Facebook page or the Dancers Against Cancer website.