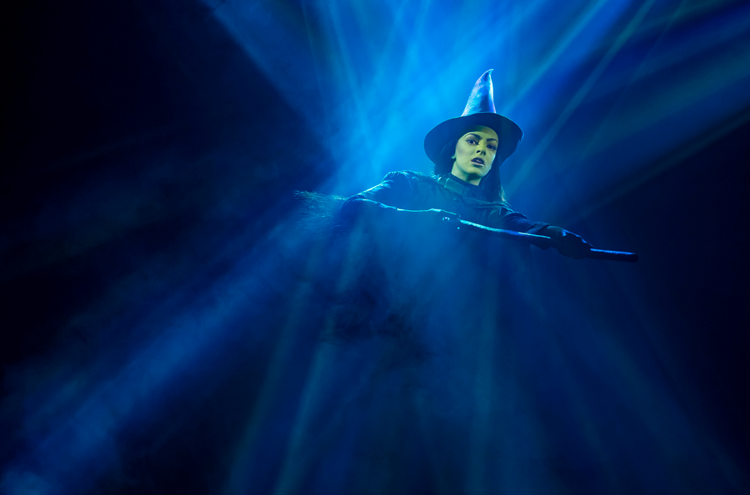 As Kermit the Frog once said, "It's not easy being green." Talia Suskauer may agree with the Muppet's famous quote, but it's safe to say she certainly enjoys it.
Suskauer plays the role of Elphaba in Wicked, currently showing at Columbia's Koger Center through Feb. 9. In the musical, her character was born green and grows up to become the infamous "wicked witch" of Oz. The show's plot line reveals why Elphaba becomes "wicked," and prompts audience members to question the motives of others who are quick to label her as such.
Playing the role of Elphaba is a dream come true, according to Suskauer. "I've dreamt about playing this character since I was seven-years-old," she said. "It doesn't matter how tired I am coming into work, I get to come into work living my dream."
The process of transforming her into green Elphaba takes about 15 minutes. "She [makeup artist] uses Cake makeup from Mac. She just applies it normally, then does shading like normal, regular flesh-toned makeup. It's very cool. She sets it with a powder, so it doesn't transfer when I touch my costumes or anyone else's costumes," she said.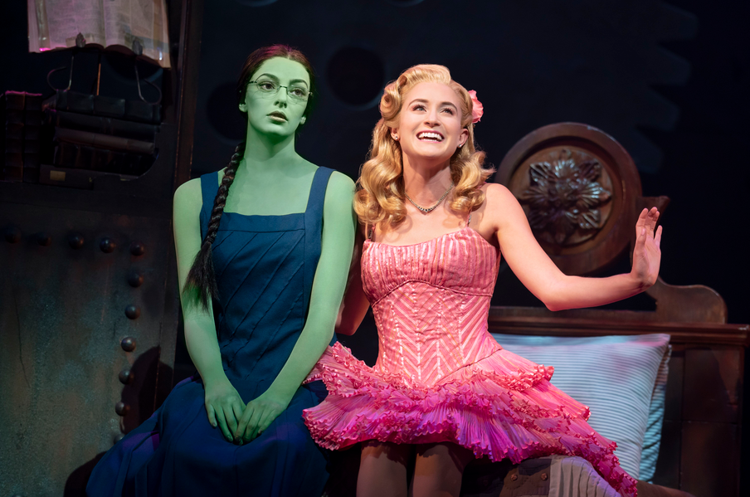 Of course, there are a few moments where the makeup can still slightly transfer. Suskauer said she often sees a little green left on the face of another character after their kissing scene is over. "So every night I'm like, 'Oh did I get him? I got him!' But other than that, it doesn't transfer too much," she laughed.
Removing the makeup each night then having it reapplied the next day tends to leave Suskauer a bit of a permanent green-ish tint. "I have like a little green tint always, which I think is kind of a cool badge of honor," she said.
One of the perks of traveling with Wicked is getting to see many parts of the country for the first time, according to Suskauer. This is her first time visiting Columbia. When asked what she wants to see while in town, she mentioned visiting the Columbia Museum of Art. "I just like to explore, and immerse myself as if I were living here," she said. Suskauer has already ventured down Columbia's Main Street, and even seen a movie at the Nickelodeon Theatre.
She said everyone she's met has been very nice. "I'm so loving it here," she added.
More about Wicked can be found on the Koger Center's website.