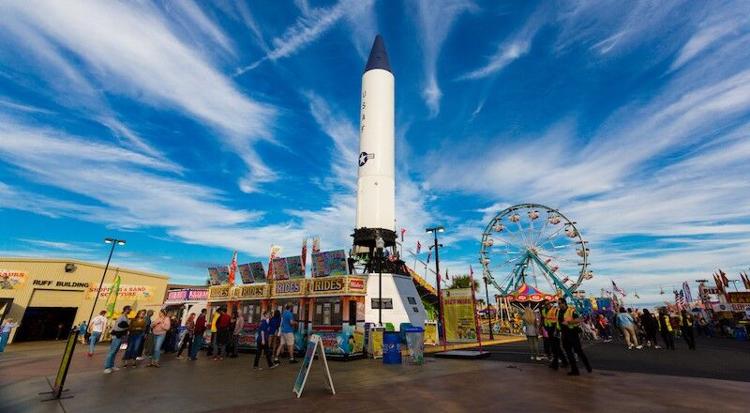 South Carolina's first-ever drive-through State Fair has raised curiosity since its announcement in July.
The decision to make the fair a drive-through event came after safety concerns of the COVID-19 pandemic began to rise, especially for a high foot-traffic area like the fair.
Though the fair will look vastly different than its previous 150 years, guests will still have the opportunity to enjoy their favorite fair food, art, agriculture and entertainment.
"This is our way of giving back to the community—this year has been difficult for all of us," said general manager, Nancy Smith, who also serves as the current chair of the International Association of Fairs and Expositions (IAFE). "We hope that folks will experience some of the wide-eyed wonder that they come to the State Fair for each year."
Admission for the 2020 South Carolina State Fair is free and guests will drive throughout the fairgrounds to view attractions that represent some of the exhibits that have been showcased at the fair in years past.
Cars will enter at the North Gate on Rosewood Drive near the fair's historic rocket. The route is estimated to take 20 minutes once guests enter the gate. Visitors will not be allowed to exit their vehicles to ensure safety and to control the flow of traffic.
The fair's agricultural elements will also make an appearance in the 2020 drive-through event. Guests will see cattle, swine, goats, chickens, draft mules and donkeys all along the route from their vehicles.
Artwork by the some of the fair's beloved artists will also be on display as well for drivers to see.
"Our team is working hard to keep the traditions of the State Fair alive while prioritizing safety," said Smith. "For over 150 years, South Carolinians have come together to celebrate our state's agriculture, arts, history and more. This year's celebration will look different, but will have all of the spirit and joy as years past.
An exhibition to celebrate the Ride of Your Life Scholarship recipients will also be on display. The scholarship program awards hundreds of thousands of dollars in scholarships annually to help students in South Carolina pursue their education at any public of private institution in the state.
Guests will also have the opportunity to order many of their favorite fair foods this year. Although the fair will take place from Oct. 20 and 21, there will be extended dates to purchase fair food from Oct. 20 through 24. The Lexington Medical Center Fair park will host food vendors including the following:
Fiske fries
Corndogs
Sausage sandwiches
Turkey legs
Funnel cakes
Elephant ears
Cotton candy
Candy apples
Caramel corn
Pepsi brand 20 oz. bottled drinks and water