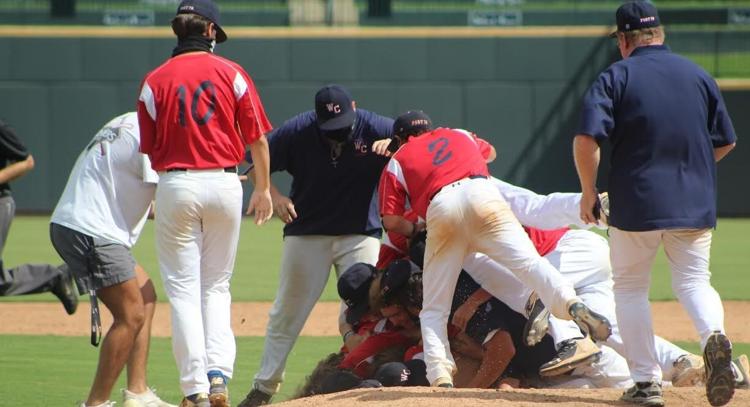 The "dream season" for West Columbia Post 76 concluded with a happy ending Sunday at Segra Park.
West Columbia defeated the Greer Warhawks 7-1 to claim the S.C. American Baseball Summer League title.
The championship completes a "worst to first" story for Post 79. A year after finishing with a losing record and missing the post-season, West Columbia rebounded under first year head coach Dargan Lybrand to finish with an overall record of 18-2-1.
"Awesome," Lybrand said. "I couldn't be more excited for these kids. These kids worked hard. They deserved all the fortune they've had all year."
The journey to the title was filled with adversity. The week started with two players contracting COVID-19 and three leaving to report to their respective colleges.
Lybrand said his original starting pitcher was unavailable Sunday due to a high fever. Stepping up for just the second time this season was Pelion graduate Dylan Williamson.
The Spartanburg Methodist freshman limited Greer to just five hits and one run and struck out three in five-and-two-thirds innings.
"I was coming back from an arm injury," Williamson said. "I was going out there trying to throw strikes, give my team ground balls and they stood there behind me and helped us win."
An RBI fielder's choice by Joshua Wise helped West Columbia jump out to a 1-0 lead on Greer, which eliminated Fort Mill 8-2 just 45 minutes earlier.
An RBI triple by Kameron Dunlap and RBI bunt single by Simms Owens extended the lead to 3-0 in the bottom of the second.
Dunlap and Owens came through again to help put four runs on the board in the bottom of the third. Dunlap drove in a run after he was hit by a pitch with the bases loaded. He later scored on a double steal with Owens, who reached on a two-run single.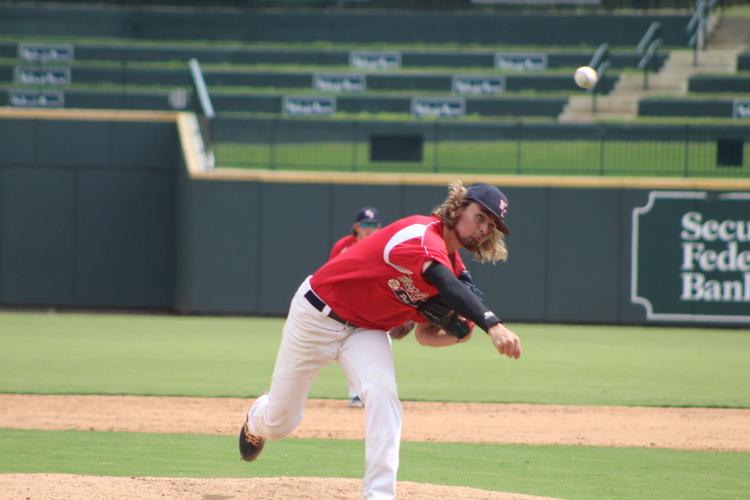 After escaping two bases loaded threats in the second and fifth inning, Williamson was one strike away from preserving his shutout in the sixth. This time, Tyler Perry drew a bases loaded walk which ended Williamson's day.
Owens got Brody Fahr to fly out to end the inning. He then retired Greer in order to end the game, prompting a pile-on celebration at the pitcher's mound for West Columbia.