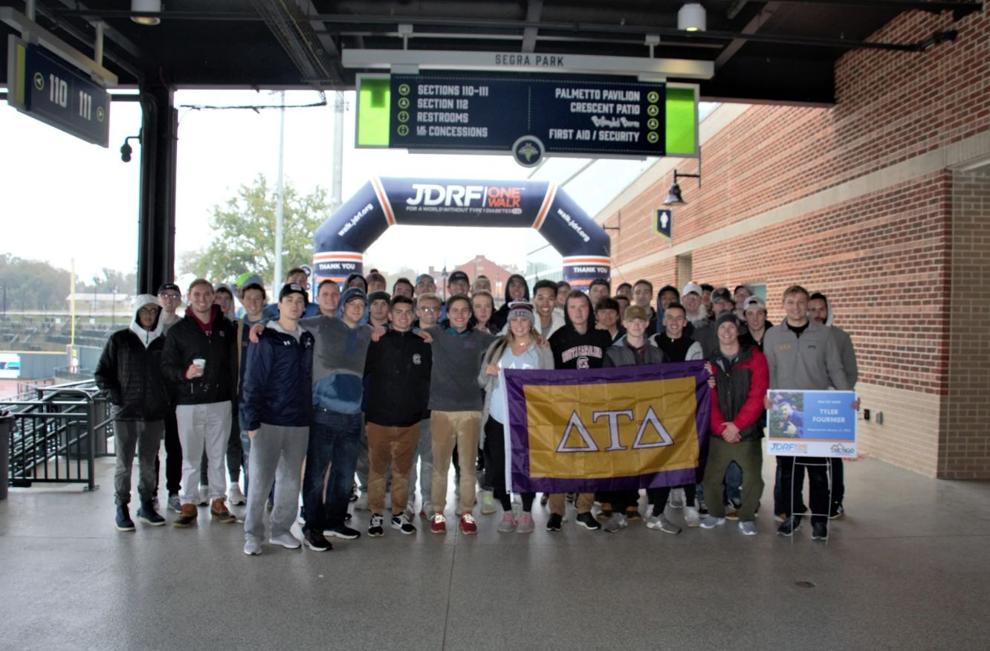 What would get you out of bed and out into a cold rain on a Saturday morning? The answer for more than 700 people in Columbia this weekend was the fight to cure Type 1 diabetes.
The JDRF Palmetto Chapter's annual One Walk went on despite the weather and raised more than $172,000 to fund continuing research for a cure. Among those enduring the rain at Segra Park for the cause was U.S. Rep. Joe Wilson, a longtime advocate of Type 1 research funding.
"I'm not at all surprised at the enthusiasm and very bright faces I see on such a dreary day," Wilson said to the crowd. "What a difference you've made for JDRF: the advances that have been made. I'm very grateful to be serving in Congress to help the new advances that are coming because of your hard work."
The walkers included 74 teams, with Team ACV Kickin' T1D leading the way in fundraising with $33,565. Team ACV Kickin' T1D also included the two top individual fundraisers: Connie Vaughn with $15,000 and Matt Vaughn with $13,075. The team is named in honor of Aydan Vaughn, 9, who was diagnosed with Type 1 in 2016.
Type 1 diabetes cannot currently be prevented or cured. It strikes both children and adults without warning and has no connection to diet or lifestyle. More information on the disease and the fight to cure it is available at jdrf.org/palmetto.