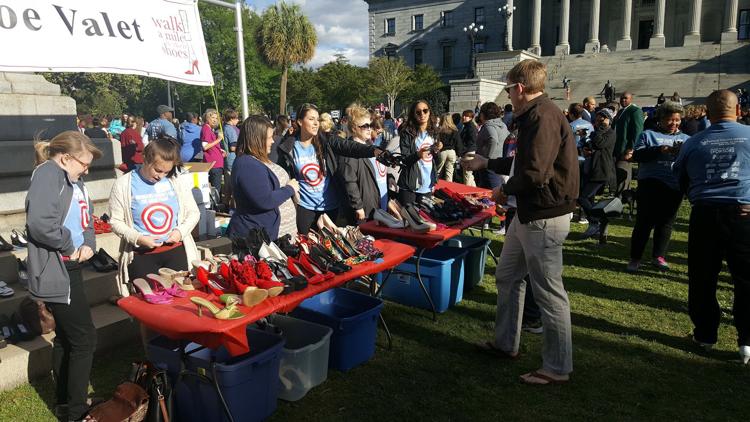 Sexual Trauma Services of the Midlands announced Friday that the Walk A Mile In Their Shoes event, scheduled for April 23 at the State House, has been canceled due to COVID-19 concerns.
The annual event allows men, women and children to walk in high heels to rally the community together in the fight against sexual violence. It is the largest event the group holds every year.
Although the physical event will no longer take place, donations are still encouraged through www.stsm.org, according to representatives.
The STSM offices are currently closed, but the organization is still actively serving the community. "Every dollar raised makes an immediate impact on survivors by providing counseling, a 24/7 hotline, a new confidential telehealth audio/video platform, and so much more at no cost to them," the announcement read. 
The decision to cancel was a little harder to bear for the organization, after last year's event was also canceled due to threatening calls the agency received. Despite the setback, STSM is still maintaining its goal of raising $100,000 through fundraising efforts for survivors by June 1.
More information can be found and donations can be made at stsm.org, and click the "Walk A Mile" tab. Questions may be directed toward brittanyr@stsm.org.