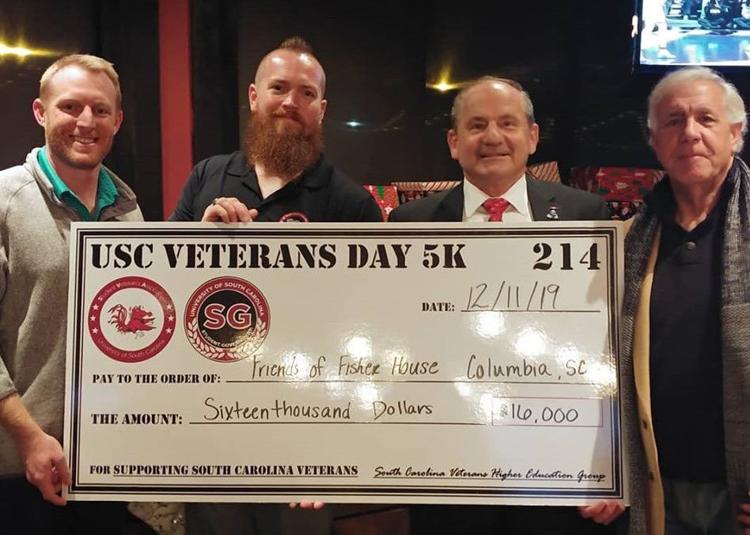 The second annual University of South Carolina's Veteran's Day 5k fundraiser was held in November. Along with challenging hills, inspirational speeches and mass attendance from the community, the event raised five times more than the first year.
Wednesday evening, organization leaders Brooks Herring and Jared Evans, along with the Student Veterans Association of the University of South Carolina, presented a check to Fisher House representatives Dan Hinagan and Kevin Swato for $16,000.
The Fisher House provides temporary housing for family members of veterans receiving treatment at local VA Hospitals. These temporary living areas have saved veteran families thousands of dollars on transportation.The housing also makes it easier for families to be present during the veteran's recovery process.
The famous Medal of Honor recipient Kyle Carpenter speaks heavily about the Fisher House in his published book, You Are Worth It.
Carpenter's mother, Robin, is quoted on the company website praising the convenience and comfort Fisher House provided. "To be able to get a shower, wash clothes, have a meal and place to rest, was irreplaceable. And we could take good care of Kyle," the quote reads.
Thanks to the combined partnership of the University of South Carolina, the Student Veterans Association, and the Friends of the Fisher House, the Columbia VA Dorn Hospital can expect to see construction begin by fall of 2020.