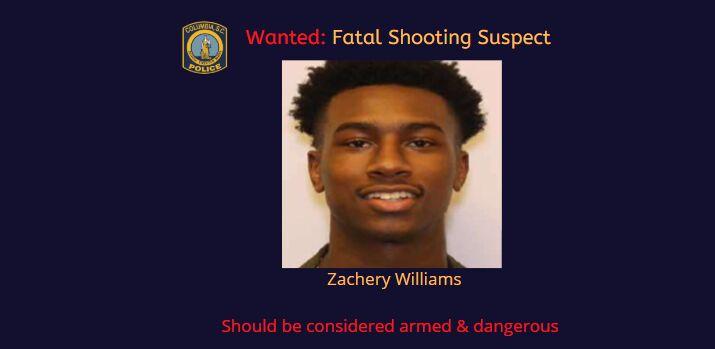 Members of the Columbia Police Department announced the arrest of a murder suspect in connection with last weekend's fatal shooting incident on Senate Street.
According to CPD, University of South Carolina student Zachery Williams is in custody as of Thursday at 10:45 a.m., after he turned himself in to the Columbia Police Department a short time earlier with the assistance of his attorney. Williams is 20 years old.
He is being transported to the Alvin S. Glenn Detention Center.
The second suspect, Xavier Glover, 20, was already arrested and currently in custody.
Williams and Glover are accused of robbing then fatally shooting 26-year-old Wesley Colin Brown, as Brown was walking alone down the 1700 block of Senate Street Sunday morning. Police said Williams and Glover left the scene after shooting Brown.
In an autopsy of the body Monday, Richland County Coroner Gary Watts concluded that Brown did die from complications of a gunshot wound.
The area in which Brown was found is about two blocks away from UofSC's Horseshoe.