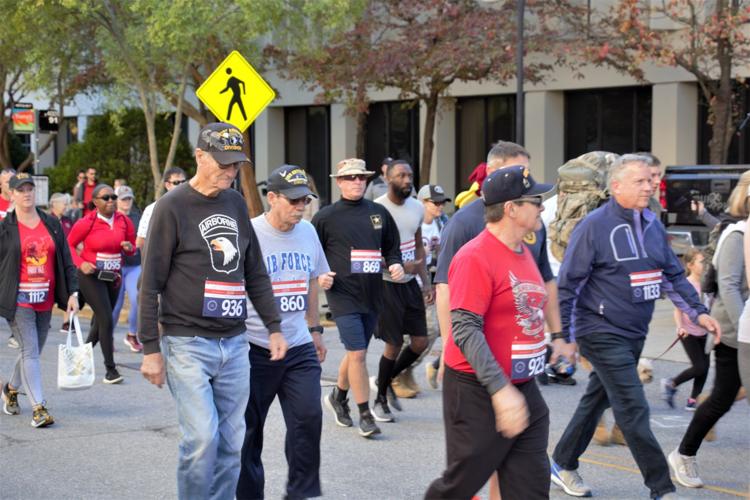 Monday marks 100 years since the first observance of the holiday now known as Veterans Day (then called Armistice Day), but the celebrations of those who've served started early in Columbia.
The University of South Carolina Student Government and Student Veterans Association hosted their second annual Veterans Day 5K on Sunday as a fundraiser for the Friends of Fisher House in Columbia.
The race started by the university's Longstreet Theater and passed by monuments including the War Memorial and the South Carolina Veterans Memorial before ending in the Vista.
The Friends of Fisher House Columbia is a non-profit organization established with the goal of bringing a Fisher House to Columbia to provide lodging for the families of veterans who require overnight or extended stay care at the Dorn VA Medical Center.
Fittingly for a race designed to honor veterans, the 5K included an unusual option in addition to the standard running and walking: rucking.
Ruck competitors were required to wear a backpack weighing at least 30 pounds while completing the race course.
The event drew more than 100 participants, including numerous veterans. More information on the annual race and on Fisher House is available at uscveteransday5k.org.