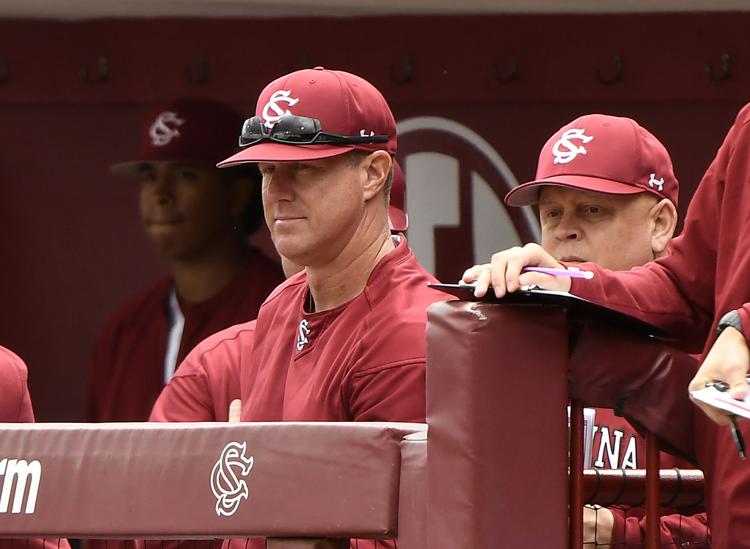 The heyday of Gamecocks baseball didn't seem too long ago for many South Carolina fans.
But it's been quite a few years since the Gamecocks reached their all-time pinnacle, winning back-to-back national championships in 2010 and 2011 under former head coach Ray Tanner. South Carolina will open the gates at Founders Park, Friday at 4 p.m., in the first of a three-game series against Holy Cross.
It will be the first time the Gamecocks have played at home in months, but for South Carolina, it means something else. Friday's opener will mark the 2,917th day since South Carolina's opening day contest against the Virginia Military Institute Feb. 17, 2012.
But that's not what the day would be remembered for.
South Carolina commemorated back-to-back championships with an array of pregame festivities, including a concert, official raising of the championship flag, and public introductions of former players who were a part of the 2010 and 2011 teams.
There were 8,242 fans who greeted USC with a heroes' welcome as they took the field, and the Gamecocks would go on to defeat VMI 2-1. Friday will mark three days short of eight years since then. The current Gamecocks are in a similar situation, however.
South Carolina finished 28-28 (8-22, Southeastern Conference) in 2019. It was the program's fourth lowest winning percentage in 50 years, and the figure tied the Gamecocks all-time record for losses in a season.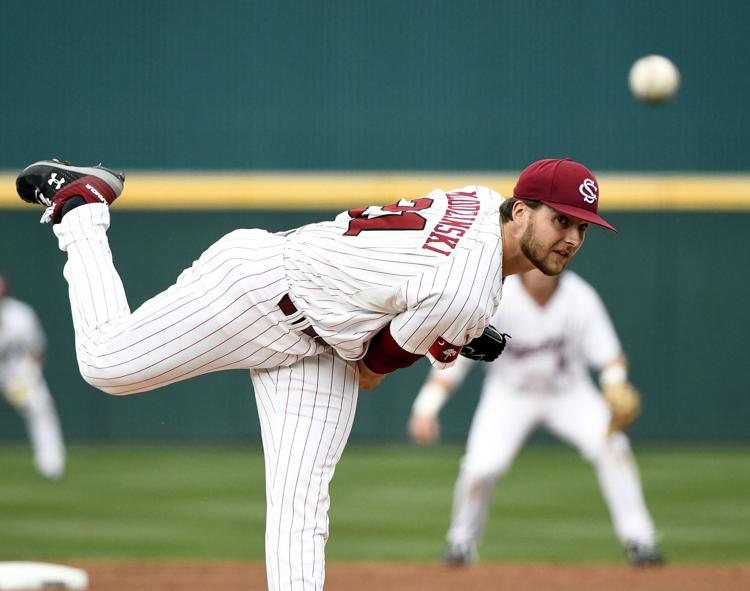 Dissecting last season's South Carolina team, problems existed on nearly all fronts.
It started with pitching. The Gamecocks were No. 14 in the SEC and No. 205 in the NCAA with a 5.51 earned run average. A severe rash of season-ending injuries depleted the group of depth and experience.
Another issue? Offense. South Carolina was No. 14 in the SEC with a .236 batting average. The Gamecocks were No. 179 in the NCAA with only 5.5 runs scored per game.
But if anything, South Carolina, one of the sport's most prominent all-time programs, knows how to rebuild and reload by signing new recruits. The Gamecocks' latest recruiting class was ranked No. 11 in the nation, according to Baseball America.
 A number of key players return from 2019, including redshirt sophomore Carmen Mlodzinski, who is expected to be the Gamecocks ace pitcher this season.
After a promising freshman campaign In 2018, Mlodzinski's season was cut short after suffering a broken foot vs. Clemson on March 1. However, he excelled in the Cape Cod League this summer, a top-notch summer developmental league in the Northeast.
Mlodzinski was named as a top ten Major League Baseball draft prospect, and his arm could be a big factor for the Gamecocks. The Hilton Head native is scheduled to start Friday. Sophomore Brett Kerry and junior Brannon Jones are also expected to play a major role and will start Saturday and Sunday.
Cam Tringali, Daniel Lloyd, and Graham Lawson are expected to figure into the rotation as relief pitchers.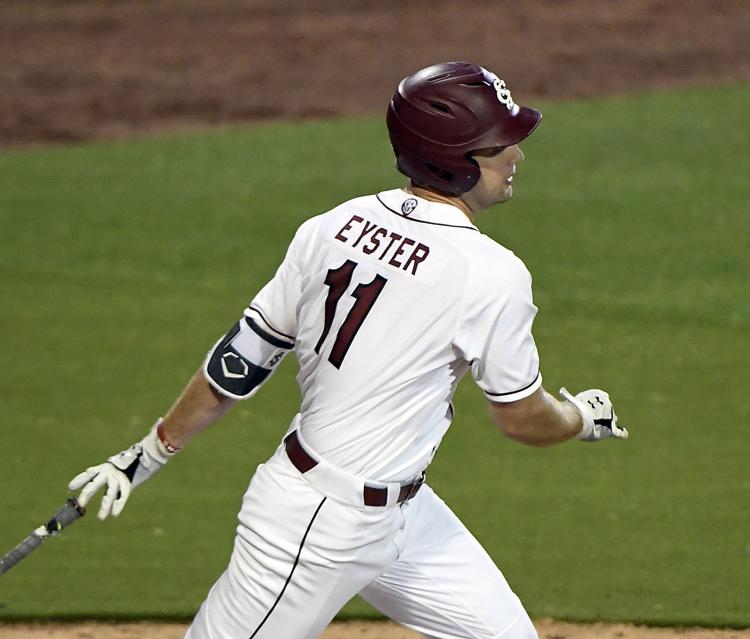 South Carolina's offense was inept in 2019, but head coach Mark Kingston believes that the Gamecocks' bats will heat back up this spring.
"We've got more than nine hitters that I feel comfortable about starting. We may be about 12-13 deep. It's a nice issue to have," he said.
Junior right fielder Andrew Eyster is the Gamecocks' top returning offensive weapon, leading the team in batting average, slugging percentage, and on-base percentage.
South Carolina added two graduate transfers that should provide immediate value to the offensive lineup: Dallas Beaver and Bryant Bowen. The Gamecocks landed Beaver from the University of Central Florida, who should provide a powerful bat and depth on defense as a catcher. Bowen starred at Southern Mississippi, a tournament team last season, hitting 11 home runs and 51 RBIs.
South Carolina has missed the NCAA Tournament in three of the last five seasons and also hasn't qualified for the College World Series in Omaha, Nebraska since 2012.
Kingston is familiar with leading turnarounds as a head coach. After a 24-33 season at the University of South Florida in 2016, he led the Bulls to a 42-19 record and a tournament appearance in the following season.
The pieces are in place for success, but the Gamecocks' third-year coach knows how big the expectations are in Columbia. "We know what the goals are of our administration, our fans, of our alumni, of our current staff and team. It's get to Omaha," he said.