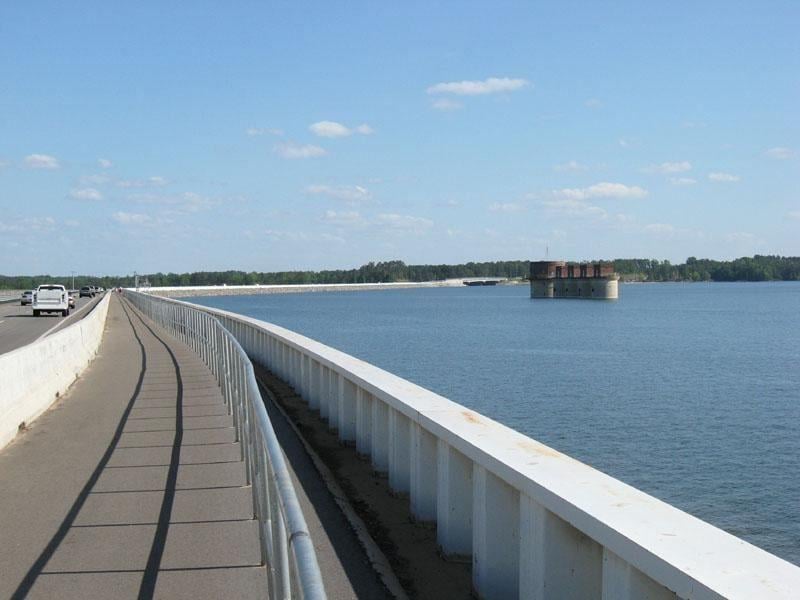 UPDATE: The SC Emergency Management Division reported as of 6:20 a.m. Saturday, that a 2.4 magnitude earthquake did occur in the Midlands Friday night. On whether the two events were related, EMD said via Twitter, "Both incidents occurred at the same time. We'll let the crews working on the gas line make that determination and let you know if one led to the other." 
ORIGINAL STORY:
A relief valve caused a loud noise and rumbling heard for miles around Friday night around 9:45 at a power station near the Lake Murray Dam.
Irmo Fire District officials called it a "valve explosion" at the McMeekin Power Station at 6055 Bush River Road, which many thought was an earthquake.
The South Carolina Emergency Management Division said they have no official reports of an earthquake. If a low-magnitude earthquake did in fact occur, it will be confirmed by USGS.
Dominion Energy sent repair crews to the station along with law enforcement, but according to a company representative, the facility did not belong to Dominion Energy. Dominion's public affairs specialist referred to the incident as a release of pressure from a natural gas regulating station. No one was injured, and no power outages were reported as a result of the incident.
Many residents posted on social media Friday evening inquiring about the incident. There were reports of hearing a loud noise in Lexington, and others as far as Wheat Street in downtown Columbia also said they felt a "boom." 
SCEMD released a statement confirming the loud noise was a relief valve on a natural gas line. 
Update: the SC Office of Regulatory Staff confirms the loud boom heard/felt in the midlands tonight was a relief valve on a natural gas line near Saluda Dam. ORS says the valve activated to prevent a rupture of the gas line. Safety systems worked as intended.

— SCEMD (@SCEMD) December 12, 2020