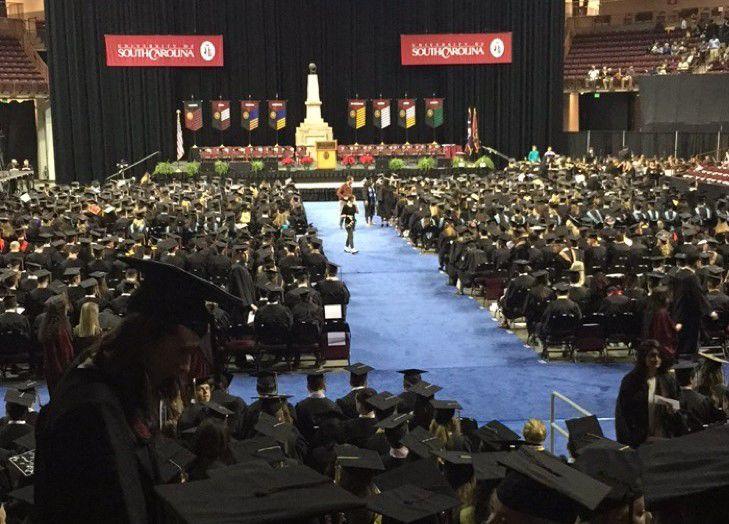 The University of South Carolina expects to award approximately 2,243 degrees from the Columbia campus during a virtual ceremony Sunday, Dec. 13.
UofSC first announced the switch to a virtual graduation in October, after consulting with the Board of Trustees and public health officials. Large inside group events and extended family travel create a greater risk for community spread, according to officials. Additionally UofSC representatives said the current resurgence of COVID-19 is one reason the university altered this semester's academic calendar to end in-person classes by Thanksgiving.
Leading up to the ceremony, the fall graduates had alternative opportunities to celebrate their milestone, including a socially-distanced event on Greene Street and a specially-constructed photo backdrop in the Russell House University Union.
The university created a customized "2020 party pack" for the day of the ceremony and sent graduation gift boxes to students' home addresses to make it easier to safely celebrate.
The ceremony will feature President Bob Caslen addressing the new graduates, and will go live online at 3 p.m.
Additional information can be found on the commencement website.