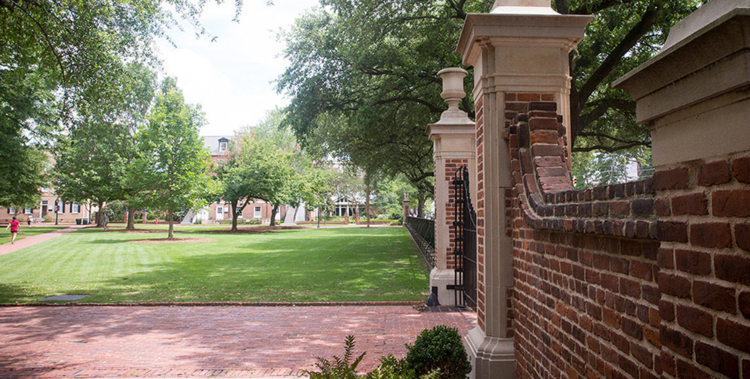 The University of South Carolina sent an email Thursday notifying students of changes to next semester's spring break. The email was sent by William F. Tate IV, Executive Vice President for Academic Affairs and Provost.
According to the email, the university's plan allows for continued face-to-face instruction while prioritizing safety amid the pandemic.
"From the beginning, our medical team and epidemiologists viewed the wide spread of our student population for departures such as spring break to be one of our greatest risks," read the email. It noted that there will not be a traditional spring break. Instead, the break will be replaced with "an equivalent number of 'wellness days' spread throughout the semester."
For seniors, including Summer Rogers, this spring break would have been their last. "Last year my roommates and I had planned to go to Spain and made other plans to stay in the states when we found out how serious COVID was," said Rogers. Now, their plans are uncertain.
Another senior, who is currently studying remotely, said that the plan might benefit students who have chosen to take their classes online. "Those who are able to take all their classes remotely can travel throughout the semester. The spaced-out days would actually be better for someone like that," said Andrew Turner, a fourth-year majoring in psychology.
Julia Randolph, a junior majoring in visual communications, said that she understands why the university made the decision, but thinks it will have a negative impact on students' mental health.
"We are already overwhelmed, stressed, and tired from this semester so I can only imagine how hard it will be to get through the infamously more tough spring semester," Randolph said. "I feel like the teachers will still give us work to do because the [wellness] days are not at the end of the week. We don't need one random day a month to help reenergize us, we need a longer break."
Mary Kate Griffin, a junior PR major at UofSC, said that she thinks President Caslen and his team are doing their best to ensure students' safety, but the measures will not prove to be effective and seem ambiguous.
"Despite the measures that are put in place, students are still free to choose to abide or dismiss. Last Saturday, around 2,000 students showed up to a party, not far from Willy B, for the Auburn game. The Five Points scene is packed on Thursdays and Fridays, and once inside the bars and clubs, very few people are socially distanced or wearing masks," said Griffin. "Seeing as though the active university COVID count last week was around 40 -- while tailgates and bars are still regularly packed -- I don't think there's much incentive to not have business as usual. All in all, I think the spring strategy is futile."
Tate closed the email saying, "I certainly understand your disappointment with this announcement. However, I, and the medical community, firmly believe it is the right thing to do in light of the unprecedented worldwide pandemic."
The four "wellness holidays" will be held Thursday, Feb. 25, Friday, Mar. 12, Tuesday, Mar. 30 and Wednesday, Apr. 21. To view the full Spring '21 academic calendar, click HERE.