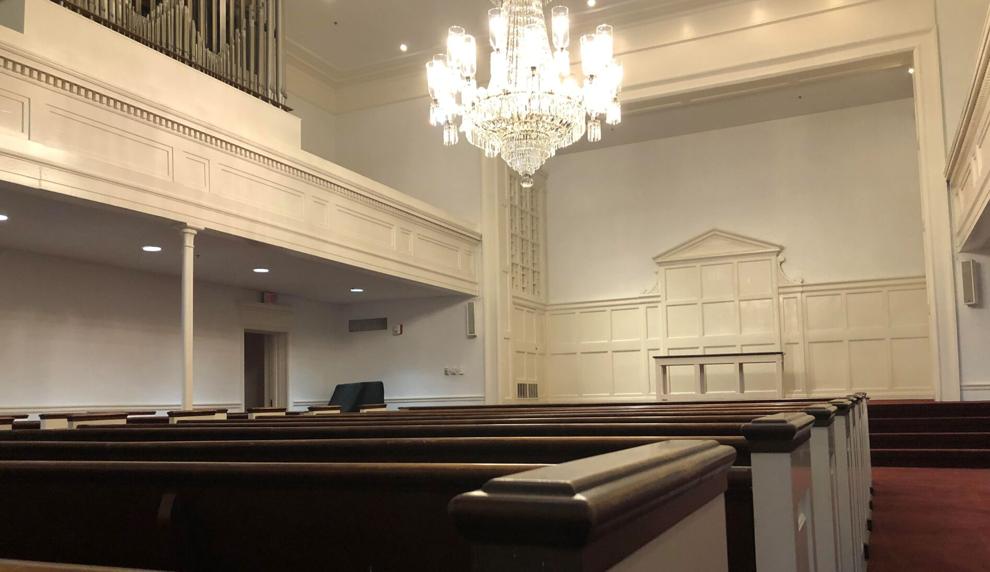 A series of bills in the University of South Carolina Student Senate are aiming to ensure that students of all faiths have a fully equipped space to pray when a new student union, like the Russell House, is constructed.
Student Senator Mateo Pierce-Mosquera spoke to legislation earlier this month, to make certain that a designated multifaith area would be a part of the new student union.
"We just thought that since the new student union doesn't exist, might as well put these plans in now before it's constructed," said Pierce-Mosquera.
More legislation is being developed for the Religious Affairs Committee to determine what should be in the space. Pierce-Mosquera will meet with the committee at the end of October to discuss the bill.
Pierce-Mosquera has reached out to the Jewish student association, Chabad, and the Muslim Student Association to ask about what would be necessary to accommodate their faith-based needs.
Lyla Warsi, the president of MSA, said that a space for Muslims to pray their Jummah prayer on Fridays would need to be large enough for 15 to 20 people.
"Jummah is prayed as a group and I know that students will come to this because Jummah is very important to us Muslims," said Warsi.
The ability for men and women to be able to pray separately is another need of Muslim students. "Women are usually behind men so if the space can be large enough to where both genders can separate but still pray together, that would be great," said Warsi. Muslims also must wash their feet before prayer, in a process called "Wudu." Warsi wants to have at least a bathroom nearby if a Wudu station that is used for washing feet cannot be installed.
The room would also need to be closed, to prevent any distractions from disrupting the time of prayer.
The two current designated prayer spaces on campus, Rutledge Chapel and the C.A.L.M. Oasis space in the Center for Health and Well Being, would not be suitable for Muslim students and other denominations who must pray uninterrupted.
The proposed space would be solely for prayer and would accommodate all students. "That's not to say that Rutledge Chapel or the C.A.L.M. Oasis space may not be suitable for some people," said Pierce-Mosquera.
The original idea was to have the space in the existing student union, Russell House, but Pierce-Mosquera changed course and decided that remodeling a space would take too much time and hassle. His goal is to have an interim space developed with the guidelines for different faiths as a test run.
More information on the new student union project can be found HERE.