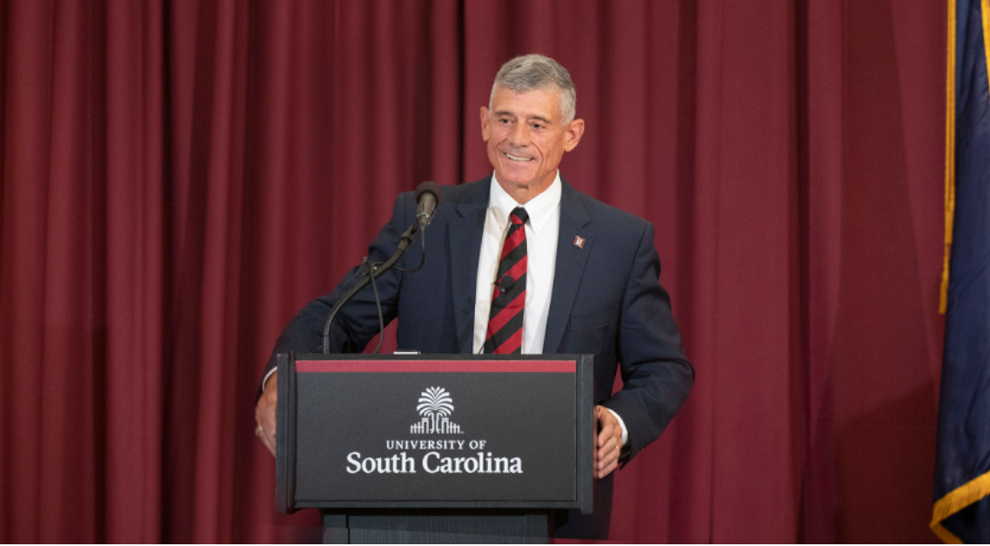 University of South Carolina President Bob Caslen emailed students and staff Wednesday evening to announce his official resignation. It will be effective as of Thursday.
The notice comes shortly after he was found to have plagiarized a portion of his commencement speech over the weekend. Caslen issued an apology days later and said he takes full responsibility for the mistake. The wording was originally from US Navy Adm. William McRaven.
He also mistakenly called graduates the newest alumni of the "University of California" during the speech, which he corrected a few seconds later. 
Caslen's resignation email to the Carolina community reads:
"Trust is the most important ingredient of effective leadership, and when it is lost, it is nearly impossible to lead. I believe that is the case right now between the University of South Carolina and its president. Therefore, I have submitted my resignation to the Board of Trustees this evening, May 12, and they have accepted it. This resignation is effective May 13, 2021.
I am sorry to those I have let down. I understand the responsibilities and higher standards of senior level leadership. When those are not met, trust is lost. And when trust is lost, one is unable to lead.
I am also grateful for the numerous letters, tweets and texts of support from so many students, faculty, parents and other constituents. Your trust and confidence mean more than you know – thank you.
I wish only the best for the future of the University of South Carolina, and its students, faculty, staff and alumni."
A public statement issued by university officials shortly after Caslen's email announced that former President Harris Pastides has agreed to serve as the interim president of the university.
A search for a permanent president will be initiated immediately.