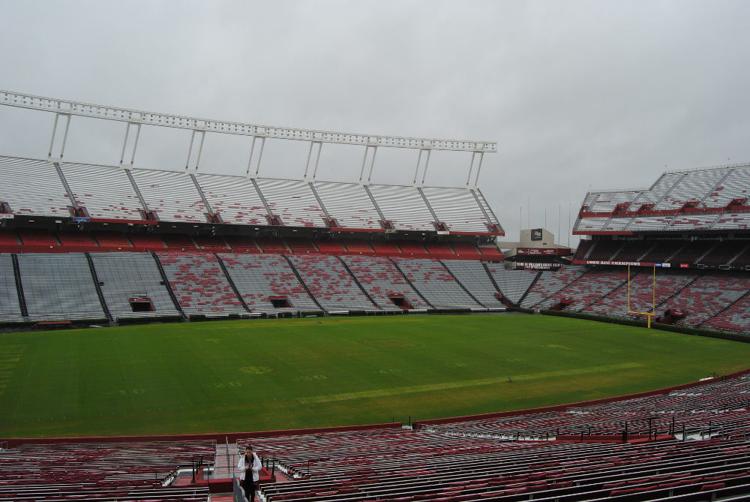 The University of South Carolina president's office informed university staff and began to send out emails to May graduates Thursday, notifying all that UofSC is going to conditionally offer an in-person commencement ceremony at Williams-Brice Stadium.
This decision came after it was announced just a month ago the originally-planned August graduation would in fact, be cancelled.
According to the email, the ceremony will be held Aug. 8 at 9 a.m., in addition to a virtual commencement ceremony that will be held on the same day.
The in-person ceremony will not be set up like a "normal" graduation. The event will take place under the following conditions:
-If the local community is not experiencing a significant increase in coronavirus infection levels in July and August. In the event of a dramatic increase, only the virtual graduation ceremony can be offered.
-Graduates and guests will need to arrive at least one hour early to safely enter the large outdoor venue in a manner that maximizes social distancing.
-Consistent with public health distancing guidelines, and due to the construction work in the stadium, capacity is limited and certain areas will be roped-off.
-Each graduate will be permitted only two guests and the graduate and guests will be seated together.
-Consistent with public health practices, students will have their degrees conferred as a group with their school/college rather than walking individually across a stage.
-Individual student names will not be announced at the in-person ceremony. The virtual commencement ceremony will include a slide deck that enables all students to see and hear their recorded names.
According to the announcement, graduates were given a survey to fill out last week, which UofSC president Bob Caslen thanked them for completing. "It was an important part of our decision to offer both celebration options," the notice reads.