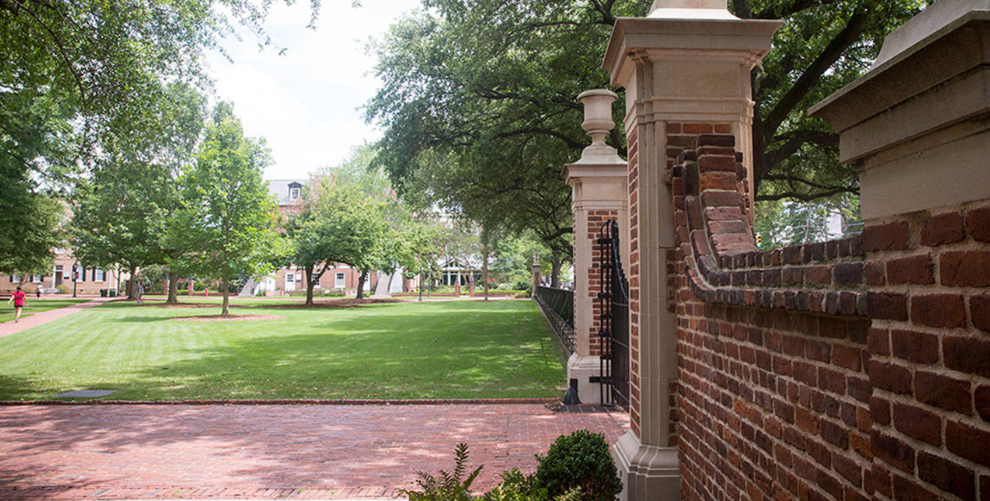 The University of South Carolina's Presidential Commission on University History issued a final report Friday detailing the complex histories and legacies of some of the individuals who shaped the university since its founding in 1801.
More than 30 scholars, university officials and community leaders created the commission in 2019 to explore the university's history and to make recommendations that will allow a more complete story of the state's flagship to be told to future generations.
The report, which is more than 300-pages, includes an in-depth examination of 13 individuals, all of whom have buildings, rooms or landscapes on the Columbia campus named after them.
Details of both the contributions made by these individuals and, in many cases, their advocacy for institutional slavery and racial segregation are included in the report. The commission's final report offers the recommendation of changing ten of the 13 names examined. It also includes the names of 16 African Americans to be considered for future naming opportunities.
In an email message to all students, faculty and staff, interim President Harris Pastides stated that the report is an important step in confronting the past.
Though South Carolina's Heritage Act prevents the school from changing the names of existing buildings, Pastides noted that UofSC has an obligation to better educate the community on the university's true history, including the significant contributions made by African Americans.
"Each of us will view the report through our own lived experience and will interpret the recommendations through that lens," Pastides wrote. "The Commission has provided us with greater insight into our university's complex history, including painful chapters that we cannot ignore. By learning our history, and grappling with its complexity, we can create a more inclusive, and better, future for all of us."
Pastides also outlined a series of initiatives to further the commission's recommendations, including an $11 million investment in diversity, equity and inclusion infrastructure over the next five years.
Specific projects may include research funding, new web and social media content, walking and virtual tours, along with the addition of signage to existing buildings to better contextualize their histories.
UofSC's board of trustees will consider new criteria by which future buildings can be named after prominent individuals.
The commission recommended the following for future naming opportunities:
Robert G. Anderson
Luther J. Battiste, III 
James E. Clyburn 
Matilda Evans 
Ernest A. Finney, Jr.
Willie Lloyd Harriford Jr.
Henrie Monteith
Edna Smith Primus
Rollin sisters
Celia Dial Saxon
Robert Smalls 
James L. Solomon, Jr. 
T. McCants Stewart 
Alonzo Townsend 
Harry Walker
William James Whipper 
The commission report also recommended changing the names of 10 of 13 existing buildings/landscape/rooms. Those include:
Barnwell College
Blatt PE Center
Gressette Room in Harper College
Longstreet Theater
Preston Residential College
Robert E. Lee Tree
Strom Thurmond Wellness and Fitness Center
Thomas Cooper Library
Thornwell College
Wade Hampton College
The entire report and additional information are available on the Presidential Commission on University History's web page.