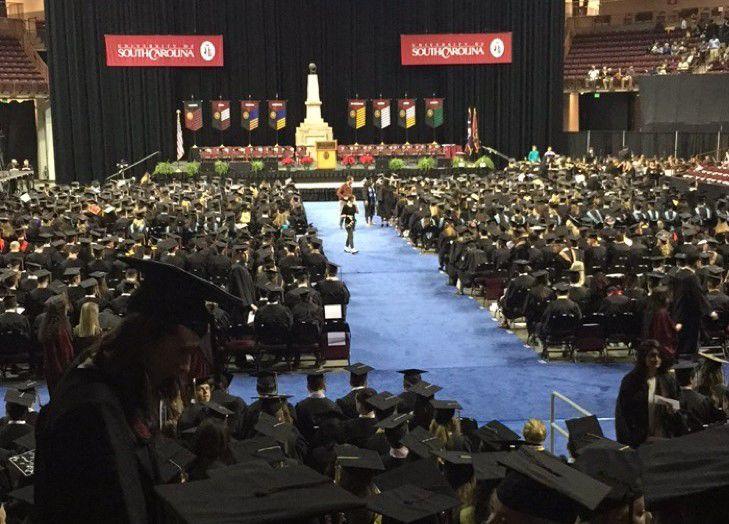 The University of South Carolina's class of 2020 will not have an in-person graduation ceremony.
University President Bob Caslen sent an email Tuesday to May graduates announcing that ceremonies planned for August have been canceled and will not be rescheduled.
"Yours is a tremendous accomplishment that deserves to be celebrated," the email from Caslen said. "I am saddened to report, however, that we have decided that we will not be able to host in-person commencement ceremonies in August as we had tentatively announced."
Caslen went on to say a virtual commencement ceremony will be scheduled, with dates to be announced later. No further details on that virtual ceremony were mentioned.
The planned in-person ceremonies were scheduled for early August, shortly before the UofSC campus will reopen for fall classes.
Students and alumni reacted quickly to the news, expressing anger and disappointment.
"I have never been so embarrassed of my alma mater than I am today," alumnus Bill Spell said. "You lied to these kids, and you abandoned them in their time of need. When they needed a fighter, they got a follower. There is nothing you can ever say or do to make this up to the Class of 2020."
"I've gone into too much debt to not walk across a stage," said May graduate Ashlyn Tutkus.
Caslen cited safety concerns for the decision, writing "We don't believe it will be safe for large in-person gatherings over the summer in the midst of the unprecedented global health crisis we are facing."