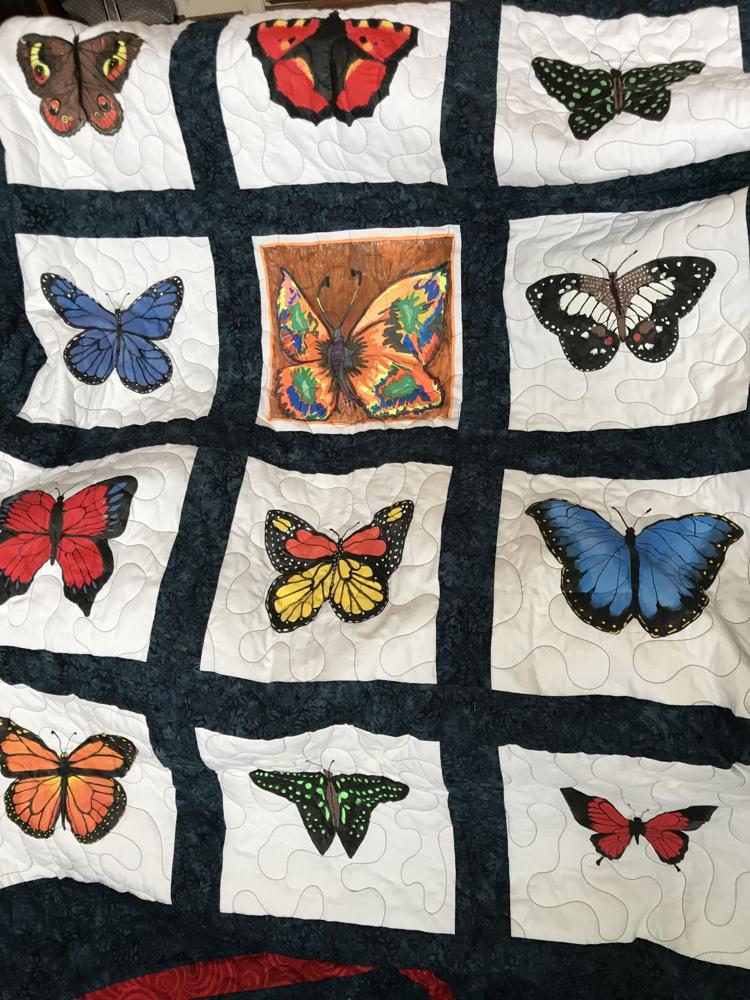 Transitions Homeless Center, the largest homeless facility serving Midlands residents, will be holding its eighth annual Reconstructing Home fundraiser Thursday at the Columbia Museum of Art. Reconstructing Home showcases current and past residents' artwork that will be available for purchase.
According to Vice President of Advancement Elizabeth Iglehart, some of the artists will be available to discuss their pieces at the event. "So, you can talk to them and learn about their journey," she added.
This year's event will display not just 2-D paintings, but also some 3-D work. "We have some afghans this year, a couple of really cool wooden 3-dimensional large pieces, and we have a butterfly quilt that butterflies were actually painted onto the fabric," explained Iglehart.
In addition to the art display, there will be a silent auction, raffle, and nine restaurants offering specialty food items in support of the event.
All funds raised through the tickets sales, auction, and raffle will go to Transitions to fund programs and services for clients.
Much of the art that will be showcased is currently on display inside the Columbia Metropolitan Airport. Artists who sell any of their work at Reconstructing Home will get to keep a portion of the sale.
Tickets are $80 per person, or $150 for a pair. Reconstructing Home will be held from 6 to 10 p.m.
To view the artwork available for purchase, or to buy event tickets and get more information, visit transitionssc.org.