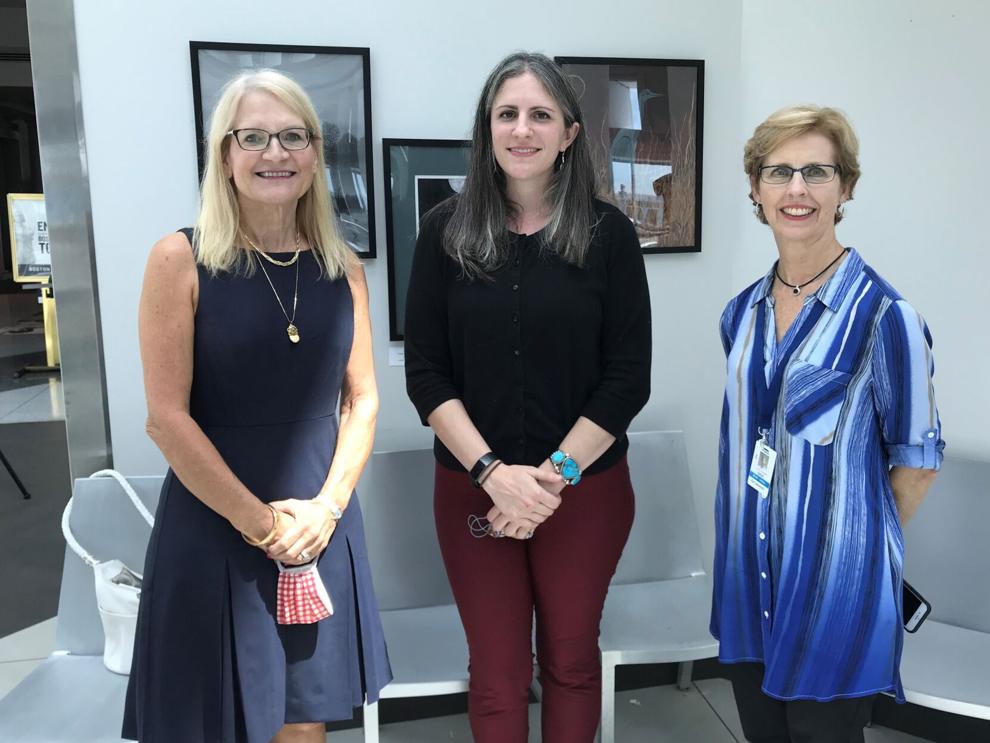 The Columbia Metropolitan Airport became a little more colorful Wednesday morning, as representatives from Transitions Homeless Center brought 18 works of art into the food court area.
The art was created by past and present clients of Transitions, and was framed and hung on the walls alongside the food court. This is the fourth year the CAE has worked with Transitions to display the art.
Transitions Vice President of Advancement Elizabeth Igleheart said she and the clients look forward to it every year. "It's always really exciting for me and for the clients," she said. "It's a great way for people coming home or leaving to be reminded of how much Columbia really cares about the homeless population, and what we're trying to do to address the problem."
Each piece has a tag beside the work with the artist's name, the medium, dimensions, and price.  Any work sold allows the artist to receive a commission for their work.
All the work at the airport is also part of a virtual auction which will open for bidding Oct. 1. Igleheart said this year, all silent auction items will have a "buy it now" price, if someone sees a piece they really love. The auction will end the night of Oct. 22, when the nonprofit hosts its annual Reconstructing Home art show. The event will be mostly virtual this year, with a small group of 30 people gathering in person.
Visit qtego.net/qlink/transitionssc to view the artwork prior to bidding. Learn more about Transitions Homeless Center at TransitionsSC.org.