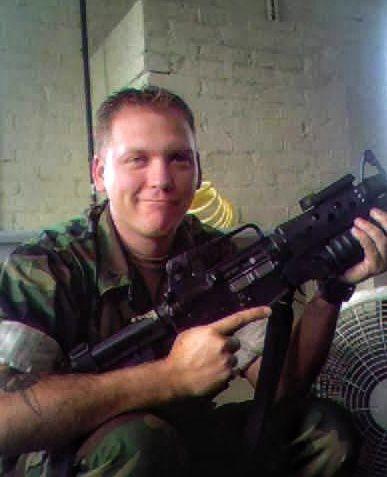 Matthew Reichl is a fun, baseball-loving American. He is an active member of the community and the baseball coach for Ridge Spring Monetta High School. You would never be able to tell from talking to him that he is a recipient of the Purple Heart, served in seven combat deployments and 16 years in the US Navy special forces (21 years in all). Reichl is a member of one of the US Military's best kept secrets: US Navy SWCC, pronounced 'Swick.'
"When our beloved Seal Teams go in, they go in quiet but many times when they come out, it's not so quiet. When the fight starts, somebody has got to be there to get them out safely," said Reichl. SWCC Operators run lightweight small boats capable of intense speeds on the water. Equipped with several heavy machine guns, the boats can deploy into the most intense enemy fire, and silence it in the blink of an eye. The popular Navy Seal themed movie Act of Valor portrays SWCC Operators during an extraction of Seal Team members.
Though Reichl was a part of the Special Forces community, he began his journey in the Navy as a Fleet Marine Force Corpsman, serving with the second Marine Division in Kosovo. Reichl looks back fondly on his time with the Marines. "I loved my Marines. I never bought a beer, because I never had to. They made me feel welcome. They always had my back and I always had theirs," he said.
Learn more about Reichl's story at 943TheDude.com, and click on "The Soldier Salute." See more of his interview on the Soldier Salute's Youtube channel.