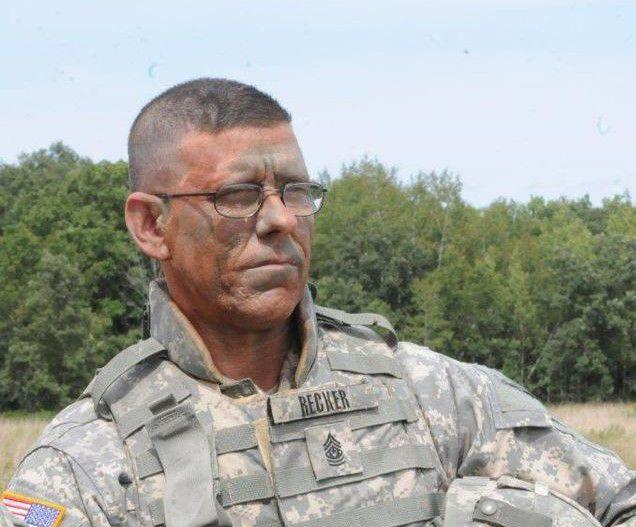 The Grammy-nominated musical group, Confederate Railroad, recently made a tour stop at the Skyline Club in West Columbia. It was discovered that their newest member, vocalist and keyboard player, Joey Recker, had a veteran story to tell.
Recker served in the 48th infantry brigade of the Georgia National Guard for almost 29 years. He began as a private first class at the unit, and rose through the ranks to lead them into battle in Afghanistan, as the Command Sergeant Major.
While serving in Afghanistan in 2009, Recker's unit lost eight soldiers from June to September. Recker's close friend and the Executive Officer of the unit, Maj. Kevin Jenrette, was the first casualty of the deployment.
"I can't say enough about how great of a guy Major J was. It was a serious blow to the unit losing him," said Recker.
Though the loss was heavy, Recker said he had a job to do. "We had to get back out on the battlefield and do what Major J would want us to do, and that was to take the fight to the enemy."
Recker's unit was part of Operation Enduring Freedom III, and saw some of the heaviest fighting of the war while overseeing the infamous "Triangle of Death."
Recker is also a great example of southern pride. He is the recipient of the Georgia Medal of Valor, one of the highest medals that can be awarded to members of the Georgia National Guard for bravery. Tropical storm Alberto devastated Recker's hometown of Americus, GA in 1994. When called up to activate, he led a group of seven soldiers deep into the heavily flooded town. Working with local sheriffs, they rescued a woman clinging to life, and successfully got her to the hospital. The survivor, Becky, works at a local hardware store that Recker visits frequently to check on his old friend.
More information can be heard about Recker on 943thedude.com/soldiersalute.