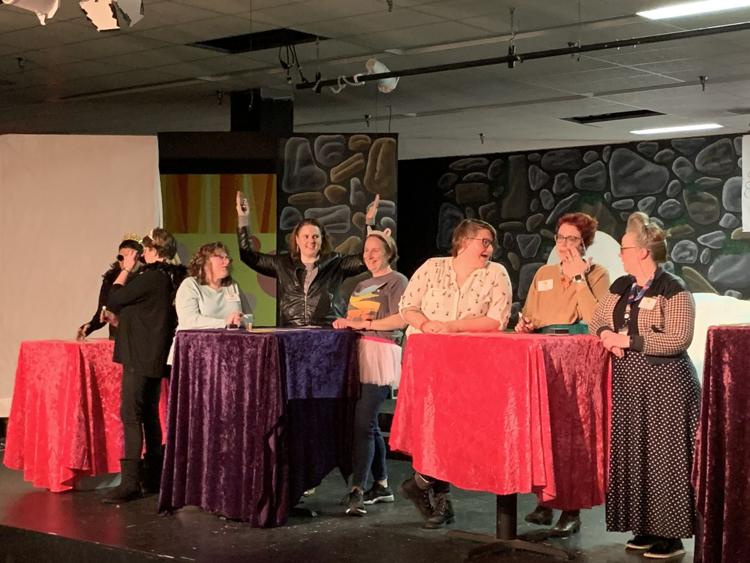 Richland Mall is mostly empty, but it was buzzing Saturday night as Columbia Children's Theatre hosted its sixth annual Columbia Spells adult spelling bee.
The fundraiser for the theatre pitted teams of three, including the Three Musketeers and the Thesaurus Rexes, against each other with small trophies and big bragging rights on the line.
The event, open only to those 21 and over, always takes on an adult tone, with bawdy jokes and double entendres from emcee Larry Hembree as common as spelling mistakes. A cash bar and appetizers helped keep contestants and spectators alike abuzz all evening.
Three-time National Spelling Bee competitor and actor Jonathan Monk served as this year's official enunciator, providing words and definitions for the competitors.
Eliminated teams had a chance to get back into the competition through donations of their own or from supporters in the crowd.
All proceeds from the annual event go to theatre operations. The mission of Columbia Children's Theatre is to create experiences that encourage children to change their world through the transformative power of live theatre.
More information is available at columbiachildrenstheatre.com.