Around two dozen people gathered at the South Carolina State House Sunday to honor the memory of U.S. Supreme Court Justice Ruth Bader Ginsburg.
Ginsburg died at the age of 87 Friday after a long battle with cancer. She was the second woman to sit on the Supreme Court, and served there for 27 years.
Sunday's event was organized by the Columbia chapter of the National Organization for Women. Several speakers addressed the gathering from the State House steps, often calling on those present to honor the legacy of the woman known as RBG by voting in November.
For some of those gathered on the lawn, that legacy was also personal.
"She was just such an inspiration, especially for women," Meg Henson, who attended with her young daughter, said. "She did so many things that women weren't supposed to be able to do or allowed to do. She never let anyone tell her she couldn't, and that's what I want my little girl to know about her.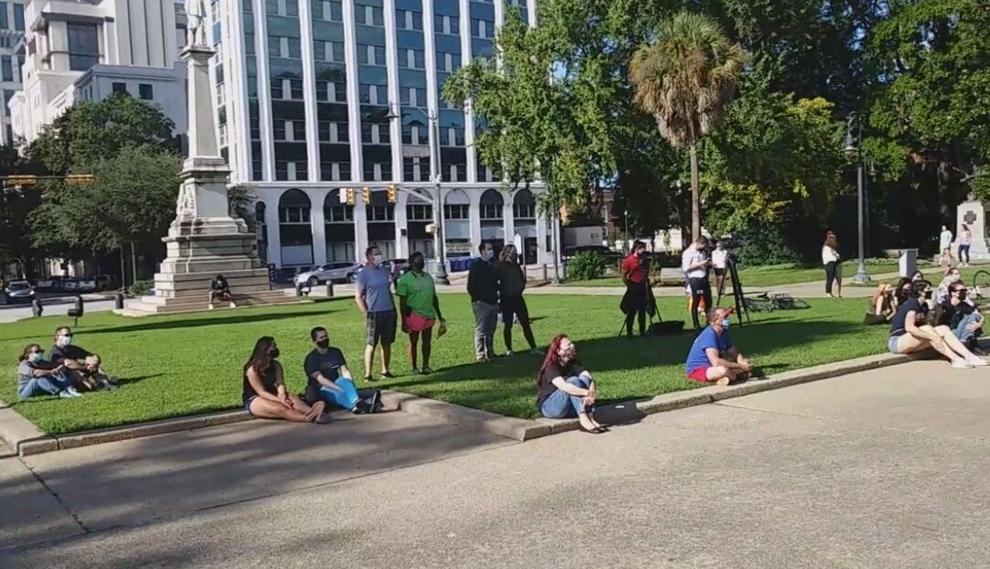 "I wish we could have a little time to just praise her before everything gets to be about politics," Ethan Cooper said. "She had this amazing, successful iconic life and everyone should admire that, even if you didn't agree with her."
South Carolina Gov. Henry McMaster shared positive thoughts about Ginsburg Saturday.
"Justice Ginsburg is a guiding inspiration for many Americans," the governor posted on his official Twitter page. "There is no doubt that her determination and tenacity will continue to inspire future generations. We send our prayers and condolences to her family and colleagues."