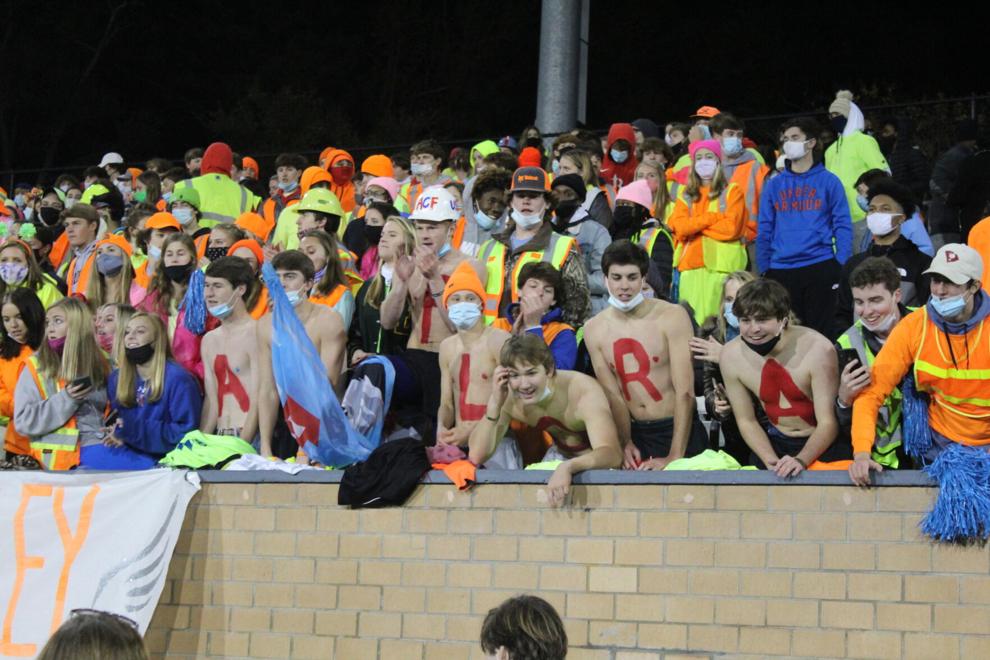 The long drought for state championships in high school football ended Saturday for Richland School District One.
Top-ranked AC Flora capped an undefeated season with a 42-7 victory over North Myrtle Beach in the Class 4A final.
The Falcons joined five-time Class 5A champion Dutch Fork as Midlands teams crowned during the "Weekend of Champions". It was AC Flora's first ever football title and first for the Richland County school district since Lower Richland won in 1970.
"This is a place that I've wanted to be for a very long time," AC Flora head coach Dustin Curtis said. "It's a very special place that I came to in 2009 and I left for three years. But, I am so excited to be back and this community is special. The support that these parents, the administration has put in the last 10 year to culminate in this is awesome."
The game opened in distressing fashion for the Falcons with a turnover. North Myrtle Beach recovered the fumble ball at the AC Flora 26 the first nine seconds of the game.
This led to a 3-yard touchdown run by Devin Montgomery to put the Chiefs up 7-0.
It was all AC Flora from there as it scored 42 unanswered points. The scoring run started with the first of two touchdown passes from quarterback Ethan Beamish to wide receiver Eriq Rice.
The Falcons still trailed 7-6 after a failed PAT.
Beamish and Rice hooked up again for a 34-yard touchdown reception to put AC Flora ahead 13-7 with 2:15 left in the first quarter. Rice finished with seven receptions for 119 yards.
A turnover by North Myrtle Beach set up a score before halftime for AC Flora. With 20 seconds left, Matt Pack scored on a 2-yard run following a fourth down conversion pass from Beamish to Mekhi Campfield.
The PAT gave the Falcons a 20-7 advantage at the break. They extended it to 27-7 with 5:16 left in the third quarter on a 30-yard touchdown run by Markel Townsend.
With 1:27 left in the third quarter, Beamish found Christopher Lofton for his third touchdown of the game. He finished with 272 passing yards.
"Beamish is really good," Curtis said. "He's really good. If he was in a different system, he'd probably average 2-3,000 yard passing. We just decided in the playoffs, we can average 10 yards a run and keep running it."
The Falcons sealed the win with a 65-yard touchdown run by Terrell Coleman in the fourth quarter. The AC Flora defense then put the finishing touches of a dominant performance (allowing 172 total yards and holding North Myrtle Beach to its lowest point total of the season) with an interception by Jaylen Brown in the final seconds.
"These seniors, they went through an 0-10 season and look where they are right now," Curtis said. "It's about them.The leadership that we had, the class and character, we're going to miss them dudes like Jaylen Brown, Omarion Hammond, Amoree Stephens. I can go on and on and on. But they earned this.
"For coaches, this is just our job. It's our job to lead kids, to put them in position to be successful, but the kids win the games. And to see these kids buy in to an overall vision is really special and that why it overcomes you because you put a plan in place and when it comes to fruition like this and the manner that it came, it's a lot of fun."