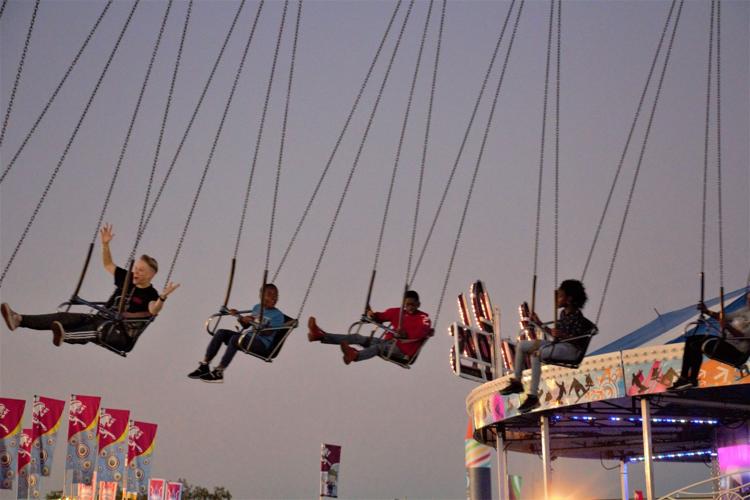 The 150th edition of the South Carolina State Fair came to a close Sunday night, and from all indications, it may still be here after another 150 years have passed.
The final numbers included 416,320 guests who passed through the fair gates this year. They found some new and updated attractions as always, but many parts of the fair are not so very different in 2019 than in 1869.
Comfortable temperatures and clear skies led to a big crowd on the final day of the fair, with people of all ages enjoying the rides, the games, the music, the circus (a new addition in 2019) and of course the legendary fair food.
"We never miss it," said Ja'Nella Smith as she and her family took a short break from exploring the fair to rest at a picnic table and enjoy some fried treats. "We've got four generations here this year, and we're going to keep on coming back."
The fair is a nonprofit organization, and has provided more than $3 million in scholarships for South Carolina students over the last 22 years.
More information on the fair, with preparations for 2020 already getting started, is available at scstatefair.org.