"FAMs get your coins right!" tweeted University of South Carolina Women's Basketball Coach Dawn Staley after it was announced that the former Women's Basketball National Champions and Notre Dame will launch the 2023-24 NCAA basketball season in Paris.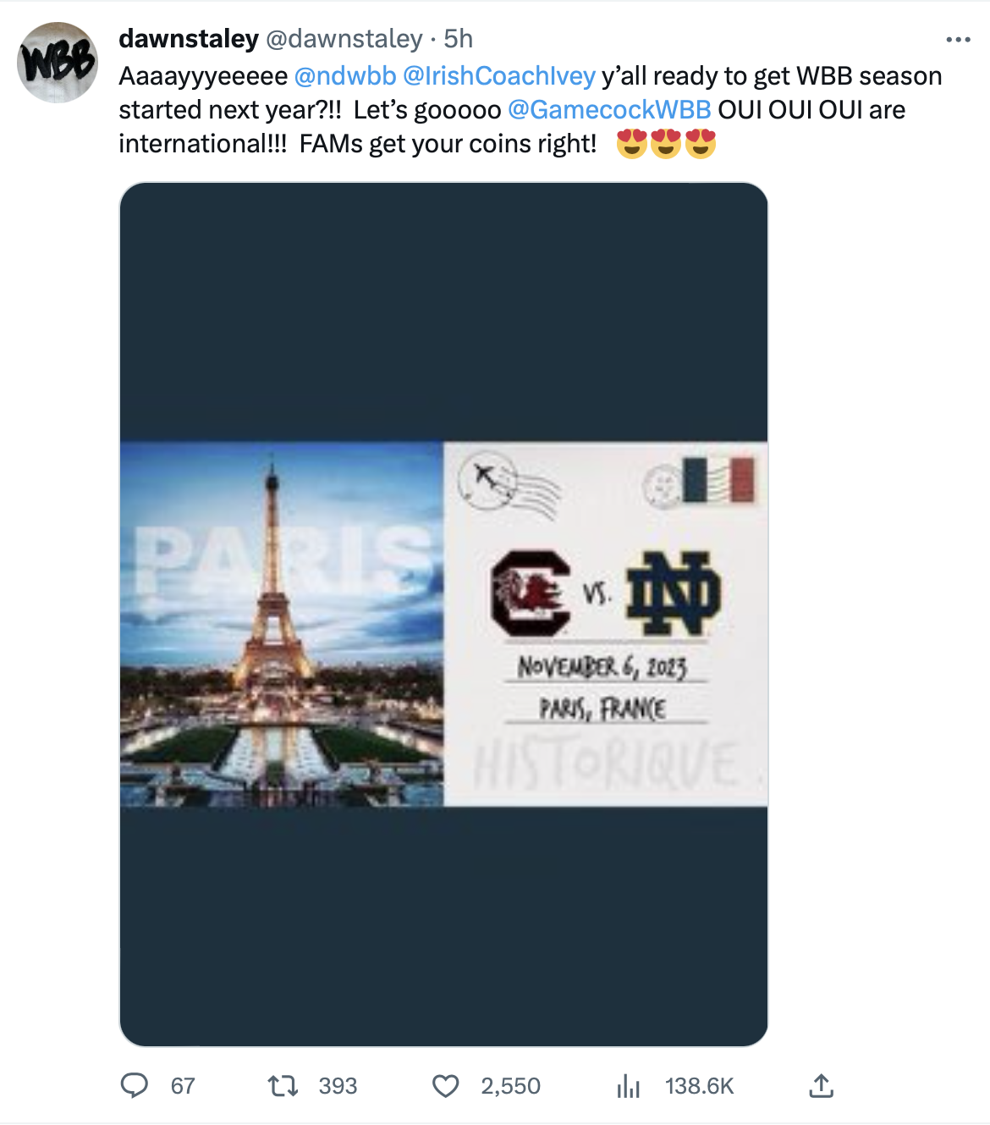 The game will make history as it will mark the first time an NCAA regular-season basketball game has been played on Parisian soil.
Staley, a four-time Olympic Gold Medalist (three as a player, one as coach) and three-time Naismith Coach of the Year, and the Fighting Irish's Neil Ivey, the 2023 ACC Coach of the Year are proud to bring their teams to France.
"We did not hesitate to accept the invitation," said Staley. "Playing Notre Dame in Paris is a once-in-a-lifetime experience for our student-athletes, and I'm thankful for the support of our administration and our donors."
"It's always been my mission to break barriers and provide opportunities for my players to have life-changing experiences," said Ivey. "Women's basketball is on the rise, and having this exposure will help to grow the game on an international level."
In addition to participating in this historic game, the teams and their fans will be able to enjoy all that Paris has to offer, from visiting historical monuments like the Notre Dame Cathedral on the Ile de la Cite in the 4th arrondissement to the high-end fashion houses like the Louis Vuitton Global Headquarters on the Champs-Elysees.
Game ticket packages and venue will be confirmed later this spring, along with the television partner.