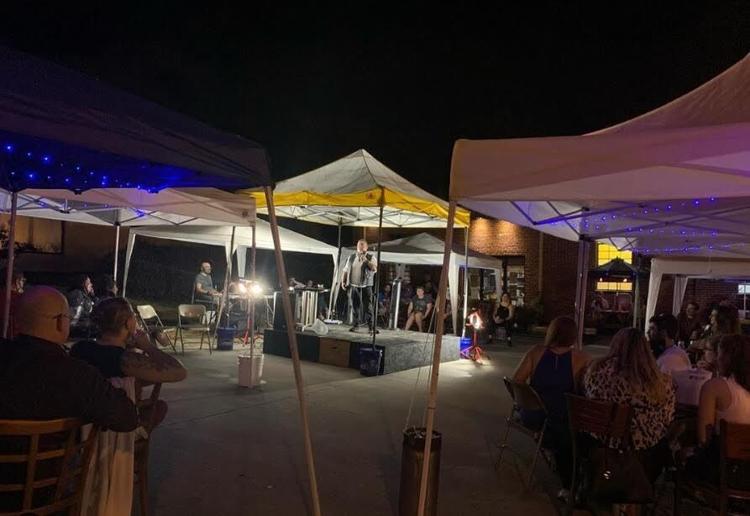 COVID-19 has forced the cancellation of many familiar events, but there is at least some silver lining. Clever improvisation by local businesses has led to the creation of new events that might otherwise never have come along. For example, who thought stand-up comedy in a North Main Street parking lot could be a popular Saturday night activity?
That's exactly what happened this weekend, as Curiosity Coffee Bar hosted Parking Lot Comedy, with local favorite Jenn Snyder and guests including Lauren Ansley performing in front of a sold out crowd.
Tents and picnic tables were set up to allow social distancing for guests, and reservations were required. Snyder's reputation and the draw of something new and different grabbed plenty of attention, and all seats were sold more than two weeks in advance.
"We love comedy, and we've seen Jenn before and she's great," said Libby Russell as she and her friends waited for the show to start. "There aren't a lot of events to get out and see right now, so we were really excited to get tickets for this."
Food and drinks were available inside the coffee shop, which will host an encore performance by Snyder Sunday afternoon at 4.
Information on future events is available at curiositycoffeebar.com.