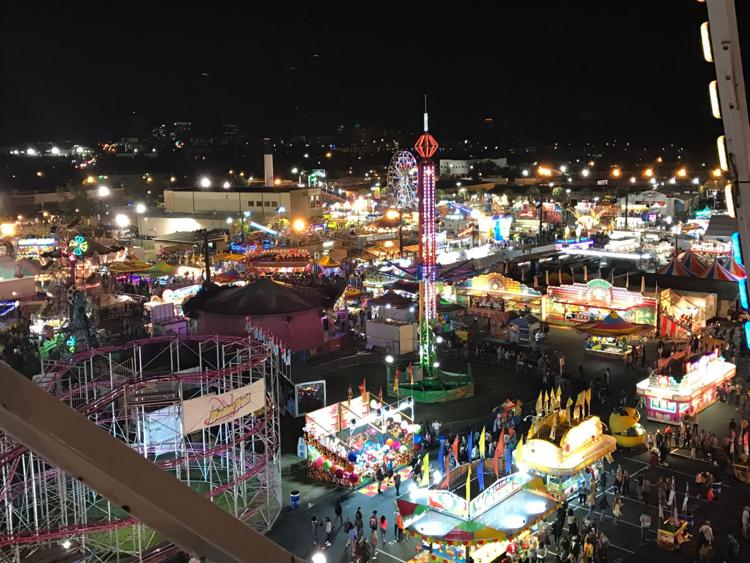 South Carolina State Fair officials announced Wednesday that the fair will be held in its first-ever, free drive-through form this year. The event will take place Oct. 20 and 21. Guests will experience a portion of the exhibits, food, crafts and animals for which the State Fair is known and loved, all from the safety of their car.
"In the midst of the worst global crisis of our lifetime, we wanted to give the community something positive to look forward to," said General Manager Nancy Smith, who also serves as the current chair of the International Association of Fairs and Exhibitions (IAFE). "Our team is proud to offer a free event where families and friends can experience the joy of the State Fair in a safe and fun environment."
Guests will enjoy free admission to drive through the fair grounds and experience the car-friendly attractions that highlight the state's agriculture, history, arts and culture.
Additionally, in a twist on the restaurant drive-through concepts, guests will be able to drive into the Lexington Medical Center Fair Park on the fairgrounds and purchase their favorite fair foods.
"The Drive-Through State Fair is going to give folks a snippet of the fair they've known their entire lives," said Smith. "It will certainly look different, but we look forward to sharing this gift with the community. It will truly be a year like no other."
While rides will not be available in 2020 due to safety precautions, the organization has devised a creative, family-friendly way to experience the food, exhibits, crafts and animals for which the S.C. State Fair is known and loved — in a safe environment.
Smith said her team has spent countless hours developing what they feel is the best and safest State Fair possible. "Safety is always our number one concern, and it is clear to us that the State Fair must adapt to the challenges of the COVID-19 pandemic," she said. "Thank you for standing by us now, and thank you for keeping the spirit alive as we bring your tradition — your South Carolina State Fair — to you in a new way this October. We'll be back — better and stronger — in 2021."
Details leading up to the event will be provided on scstatefair.org.