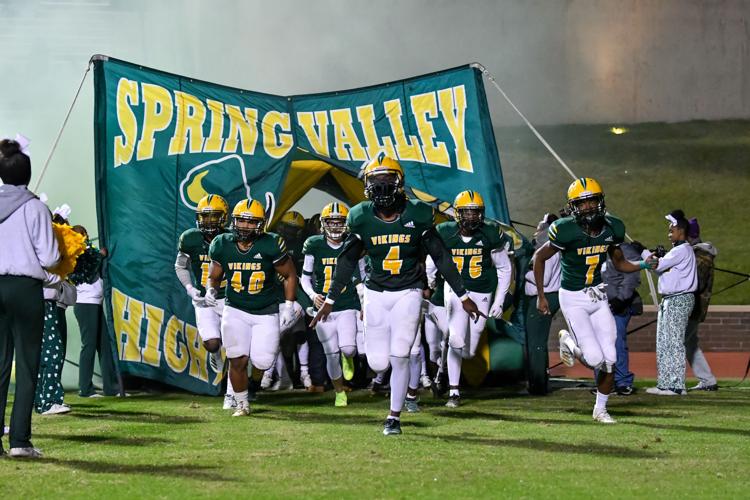 SPRING VALLEY (6-5) AT DORMAN (11-0)
There was talk among coaches and media about Region 4-5A and how things would shape out, because part of the region played in the Upper state while the other got a lower state bit. Most would tell you they would have rather been in the lower state. The reason, you ask? So they don't get matched up with top ranked Dorman. The unbeaten Cavaliers are out for another crack at the 5A state title with one of the all-time greats at coaching, Dave Gutshall. He's one of the more underrated coaches and figures in the state, somewhat overshadowed by Tom Knotts at Dutch Fork and Jackie Hayes at Dillon. Gutshall picked up career win number 400 this season, with 250 or so coming at Dorman. He is certainly one of the more well respected, there is no doubt for a game like this, if Spring Valley is to make the upset, they are going to have to play lights out on defense, and score every opportunity they get. This will be a huge test for the sophomore stud QB DeQuandre Smith. He's been on a tear the last month, scoring 14 total touchdowns the previous three weeks and has played as well, if not better than any signal caller in the state.
RIDGE VIEW (7-4) AT AC FLORA (10-1)
A big time Midlands clash headlines the second round. The Falcons and Blazers do battle at Memorial to advance in 4A. I circled this potential game when the bracket came out, and I really hope there's a good crowd composed of not just Blazers and Falcons, but Columbia football fans. It's somewhat rare to see teams this close in proximity to meet in the postseason like this. Both coaches have a little history as Dustin Curtis of Flora of course most recently coached at Westwood, which resides in the same region as Ridge View. Very hard to believe that these two schools have only met twice with the Blazers winning both games.
Couple of players to watch in this one include Flora tailback Matt Pack rushed for 100 yards and two scores in his first game back from injury last week. RV Quarterback Andre Washington accounted for three touchdowns in the first round win over Traveler's Rest.
BROOME (6-5) AT CAMDEN (10-1)
I expect the Bulldogs to take care of business yet again here. Each week they continue to gain confidence on the defensive side of the ball. As long as Camden doesn't at all look ahead, they should make a strong run to Lower State. Willis Lane with another strong effort at tailback will more than likely pass Marcus Brown for the most rushing yards in a season with 1,740. I recommend you make the trip to Zemp for a playoff game. They have one of the better atmospheres in the area when they are this good.
AIRPORT (8-2) AT LOWER RICHLAND (8-2)
Another Midlands clash in 4A. This is a sneaky good game and a rematch from earlier in the year. Airport won 42-30 back in September and I think there could be the same, if not more points scored in this edition. Oddly enough, that was the last time the Diamond Hornets took a loss. I'll give the edge to Jamison Ganzy and company here, that crowd will be rowdy on Friday night.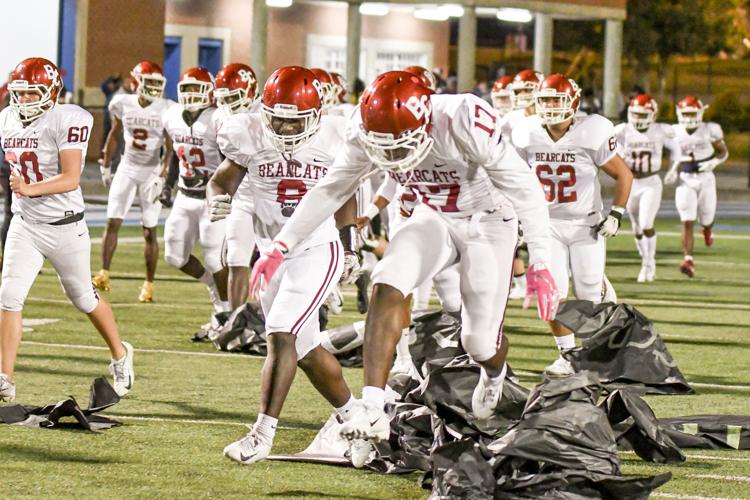 WILSON(9-2) AT BROOKLAND-CAYCE(7-3)
Don't sleep on the Bearcats. I think with the injury to Luke Doty at Myrtle Beach, BC could possibly make a run. But they gotta get past Wilson. The players to watch here are Will Way for BC, he has rushed for 1,400 yards. For Wilson its Zayshaun Rice, who has accounted for 37 total touchdowns. Wilson is coached by former Ridge View assistant Derek Howard.
ST.JOSEPH'S AT GRAY COLLEGIATE
I expect Gray to take this one. I have seen St.Joseph's in years past, and they play very quick but not as many athletes. I think Gray is one of the better teams in 2A, but not so much because of size but they are so quick on offense. They have the three headed monster with QB Hunter Helms, RB KZ Adams and WR Omarion Dolleson. For my money, that's one of the more dangerous trios in the state, regardless of classification.
QUICK HITS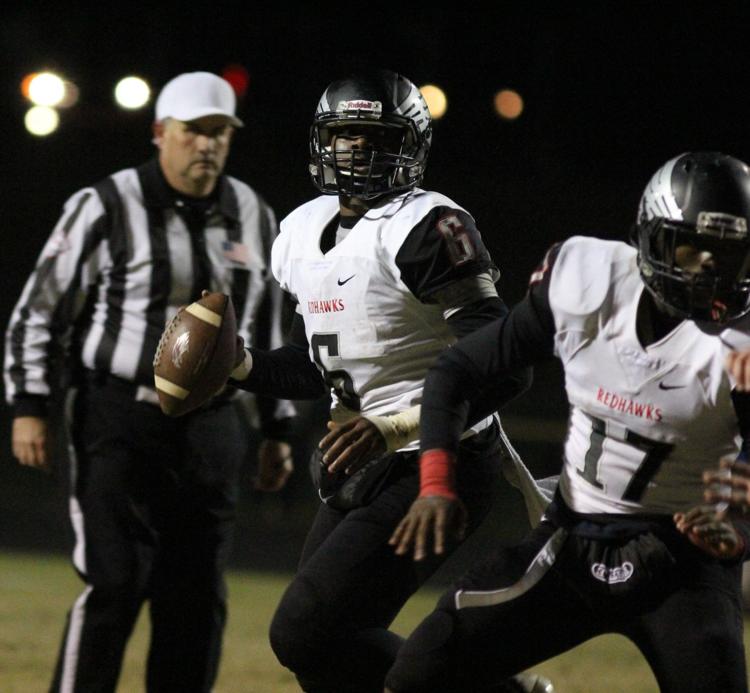 WESTWOOD AT DANIEL-This is going to be tough for the Redhawks, but they are playing very well right now. They scored a school record 70 points last week on the road up at Eastside. And just like SV vs Dorman, they will have to score every time they touch it here. Westwood will need a big performance from their defensive line up front. Daniel is always a physical team. It's also a tough place to play in the upstate. Another guy who will have to be on will be Ahmon Green, he had seven total touchdowns last week with over 600 yards rushing and passing. Three of his passing touchdowns went to App State commit Christian Horn.
WANDO AT DUTCH FORK - Jaylin Hyatt needs 26 yards to break Jordan Berry's all-time receiving yards mark. Hyatt having caught for over three thousand yards is just insane in high school football.
HEATHWOOD AT HAMMOND - The winner advances to the SCISA state title game. Heathwood has been a great story this year with the Porter brothers but they might not have enough against the Skyhawks, who have won seven in a row including a 42-7 over the Highlanders a few weeks ago.
FROM AROUND THE STATE
-Abbeville hosts Andrew Jackson in a very interesting second round matchup. From what I've been told by the Panther media, this is one of the biggest and best offensive lines they have had in a long time. The Panthers have won 39 straight games. That's saying a lot considering Abbeville is the four-time defending champions. However, the AJ Vols have only given up only 60 points including five shutouts.
-Newberry may play Chapman tough, but maybe not. Phil Strickland is one of those coaches that nobody wants to face at this point in the year. His teams always play good defense, and run the ball which slows the game down. That is the perfect remedy to slow down top-ranked Chapman.
My potential upsets to watch-May River over Aynor, Hartsville over Beaufort, and watch for Greer potentially beating Wren on the road.