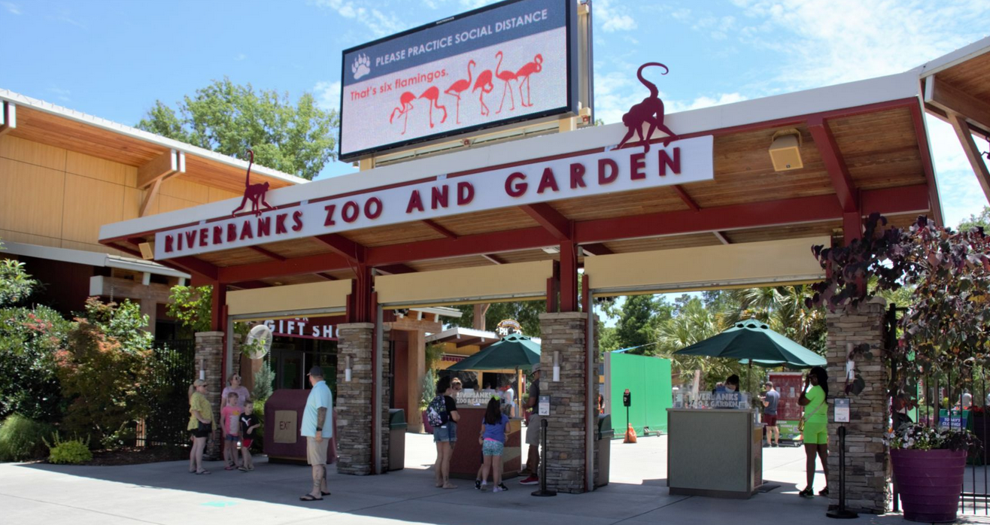 Boo at the Zoo will return to Riverbanks Zoo and Garden in October for eleven nights of family-friendly fun.
Riverbanks is seeking 500 volunteers for the annual event. Boo at the Zoo is a pre-Halloween festival garnering thousands of guests from across the state.
Volunteer information:
Boo at the Zoo 2021 will be held Oct. 20-30.
Volunteer sign in is at 4:30 p.m.
Volunteers for this event must be at least 16 years old to volunteer. Children under 16 may volunteer if accompanied by an adult.
Boo Crew members work at trick-or-treat stations throughout the zoo, handing out candy or treats to kids along Riverbanks' trick or treat trail. Some volunteers may work in other capacities such as assisting guests attending the magic show.
The zoo needs approximately 40 volunteers per night, to accommodate small groups or individuals that want to join in on the fun. Volunteers who work the event will receive 4 hours of community service credit for each night of volunteering and one complimentary ticket to Riverbanks Zoo & Gardens.
Face coverings are optional for individuals who are fully vaccinated. Individuals who are not fully vaccinated should plan to wear a face covering.
All volunteers will be required to complete a waiver prior to their volunteer date.
Those interested in volunteering are asked to email Katie Mixon at kmixon@riverbanks.org, with dates of availability and number of volunteers in your group. Volunteer requests will be accepted on a first come, first serve basis.