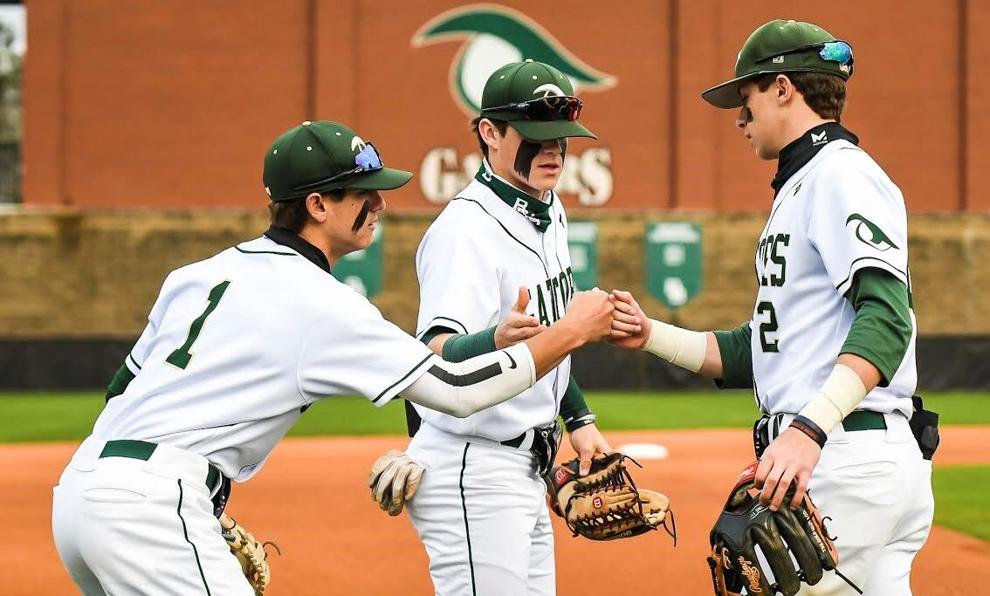 The day started Region 5-5A rivals River Bluff and Dutch Fork on a collision course for the Forest Acres Classic final.
It ended with host team AC Flora earning the finals' matchup with the Gators at noon Thursday.
River Bluff clinched its spot with an 11-1 victory over Newberry in six innings.
An eight-run third inning help put the game with the Bulldogs out of reach and improve River Bluff to 3-0 at the tournament. Winning pitcher Beau Hollins had two RBI and struck out four in four innings and eight River Bluff players drove in one run.
As for the Silver Foxes, a four-run rally in the Bottom 6th by Gray Collegiate Academy resulted in a 5-4 loss.
Turner Thackston put the War Eagles ahead 1-0 in the Bottom first on a sacrifice.
The Silver Foxes responded with three runs in the Top second. Clemson University signee Will Taylor hit a two-run single and University of South Carolina commit Evan Stone drove in a run after he was hit by a pitch with the bases loaded.
Zach West had an RBI single in the Top third to make it 4-1. Gray Collegiate rallied in the Top sixth, scoring three runs on an RBI walk by Patrick Starkey and Mason Turner and Thackson scoring on passed balls to tie the game.
Starter Tyler Holmes, who struck out 10, was relieved by Phil Taylor with one out. After Michael Kestner struck out, Starkey scored on a passed ball by catcher Cooper French to give the War Eagles the lead.
Dutch Fork had a chance to tie the game in its last at-bat. With two outs, Collin Shealy tried to score from second base on a single by Zach West. He was tagged out by Thackston at homeplate on the throw from rightfielder Savion Smith to end the game.
This set the stage for AC Flora to reach the final by winning the points tiebreaker with a dominant effort against Atlantic Shores Christian. The Falcons unleashed their offense, winning 15-0 in three innings.
University of South Carolina commit Zander Buchan went 2-3 with five RBI and a home run, Phillip Daniels had a two-run homer and Jack Reynolds drove in three runs for AC Flora.
Thursday's schedule
Gray Collegiate vs. White Knoll (5th place) - 9 a.m.
River Bluff vs. AC Flora (Final) - noon
Dutch Fork vs. Hammond (3rd place) - 3 p.m.
Airport goes undefeated at Sheppard's Glass Invitational
Airport 12, Wade Hampton 2 (5 innings)
John Paul Forrester had three hits and two RBI and Bruno Stone drove in three runs on two hits as the Eagles completed a 3-0 showing at the Sheppard's Glass Invitational.
Airport closed out the game with five runs in the Bottom fifth. Bryan Moss, Caleb Roberts and Billy Elswick combined for five strikeouts and each allowed two hits.
The Eagles (10-5) outscored their three opponents 29-6.