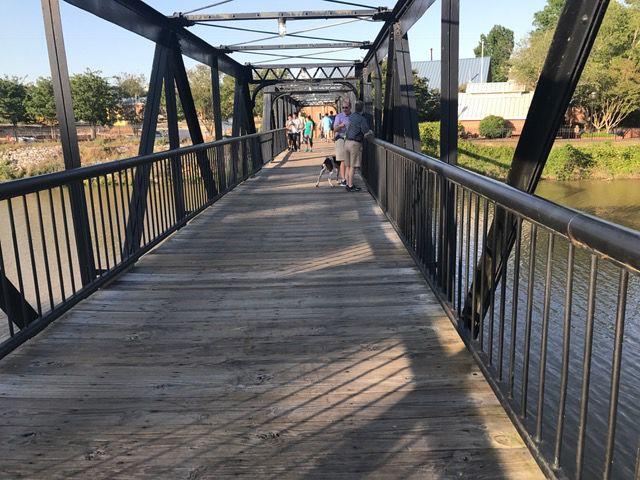 Families can step into a good book together starting Friday when visiting Richland Library's new StoryWalk at Riverfront Park's South Entrance (312 Laurel St., Columbia). The installation provides an opportunity for children to celebrate a love of reading, keep moving and enjoy a local park with friends and family.
"As the fall begins and families soak up our cool and comfortable Carolina weather, we're excited to share this interactive learning experience with our community," library officials said in the announcement.
Young readers are encouraged to follow along the trail, reading each page and participating in guided activities as they move through the path.
Riverfront Park's StoryWalk currently features "I Am a Bird," written by Dana Walrath and illustrated by Jaime Kim. The book on display rotates seasonally.
This is the third StoryWalk location in Richland County. The first opened in Blythewood's Doko Meadows Park in July, followed by the one at Caughman Road Park in Hopkins.