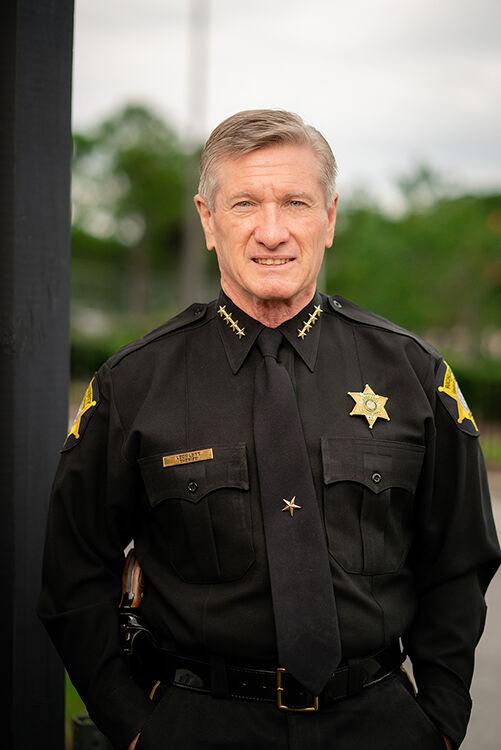 Sheriff Leon Lott of Richland County has been selected as the South Carolina Sheriffs' Association's 2021 Sheriff of the Year.
This marks the second time Lott has been recognized by fellow sheriffs. He also won the 2004 South Carolina Sheriff of the Year award.
Lott was also named the 2021 National Sheriffs' Association Ferris E. Lucas Award for Sheriff of the Year in March. Lott is South Carolina's first sheriff to win the prestigious national award.
Calhoun County Sheriff Thomas Summers, Jr. was joined by several other sheriffs in nominating Lott. The sheriffs cited Lott's visionary leadership and remarkable innovation as the primary motivation in nominating Lott.
"During his 24 years in office, Sheriff Lott's extraordinary vision and creativity have enhanced the public trust of citizens and belief in legitimacy for his department," Summers said.
Governor Henry McMaster also supported Lott's nomination. "South Carolina is a safer place today because of Sheriff Lott's strong leadership and collaborative efforts," he said.
Lott has more than 40 years of experience in law enforcement and is currently serving his seventh term as Sheriff of Richland County.
Upon taking office in 1997, Lott launched a series of innovative programs designed to uplift, support and protect the communities in his jurisdiction.
The Richland County Sheriff's Department was also an original agency to participate in A&E's television series, "Live PD." Through this platform, Lott's agency has been able educate the public on the rigors and dangers that law enforcement professionals face daily.
In addition to Lott serving as Sheriff of one of the largest counties in the state, he also commands the South Carolina State Guard, which is a national model for emergency preparedness and disaster response. In this role, Brig. Gen. Lott commands approximately 1,000 guardsmen, including retired and former U.S. Army Special Forces operators, Army Rangers, U.S. Marine infantrymen, engineers, medical professionals, attorneys, and law enforcement officers.
The Sheriffs' Association's Sheriff of the Year Award will be presented to Sheriff Lott at the association's annual conference, which will be held in Myrtle Beach in July. Moseley Architects, a longtime supporter of the SC Sheriffs' Association, will present Sheriff Lott with a $1,000 check for the Richland County Sheriff's Foundation.
"Arguably, there has never been a time in our nation's history when we have needed strong, innovative leaders in law enforcement more than we do today," said Todd Davis, a representative for Moseley Architects. "We need law enforcement executives that will stand for the rule of law while simultaneously recognizing and respecting the value of diversity. Sheriff Lott does exactly that. Moseley Architects is proud to sponsor this award and issue our heartfelt congratulations to Sheriff Lott on a job well done!"