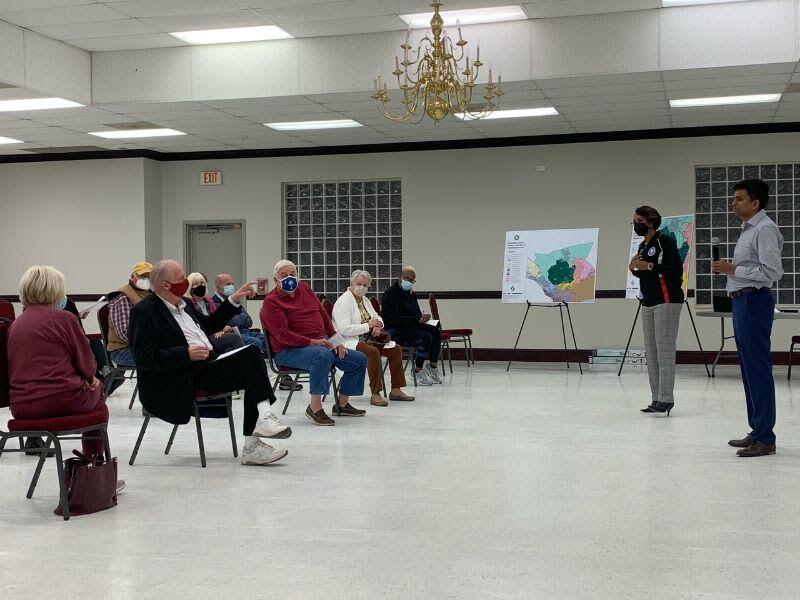 Big plans are being discussed for northeast Columbia.
Residents attended a town hall meeting organized by Richland County Councilwoman Gretchen Barron (District 7) Thursday evening at Parklane Adult Activity Center to discuss a map amendment request on Killian Road.
The purpose of the meeting was to offer residents in the area to learn more about a proposal for the development that would turn 32 acres of land from a rural district into a general commercial district. 
Barron's reasoning for the town hall meeting was to ensure that residents had an opportunity to ask questions about what developers propose for the district. Plans for the project are still in the early stages; however, reportedly, the councilwoman said it appears to be a phased development that includes strip malls and other projects.
The development will move forward if approved by the council, if it is denied, the developer will have to wait a year before they can reapply. Last November, the planning commission disapproved the rezoning request citing that it was not a good fit for the community.
The final vote to amend the official zoning map is scheduled for February, and the ordinance must pass three readings by majority vote.